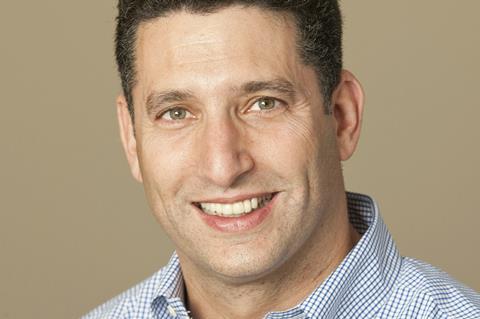 eOne has acquired the remaining stake in Sierra Pictures as Nick Meyer joins the company as president of film and Marc Schaberg is named executive vice-president of film and global operations.
Meyer (pictured) will lead all film content across eOne's global content platform and will continue to serve as CEO of the wholly-owned sales titan Sierra/Affinity, with Schaberg continuing as COO.
Jonathan Kier will take on an expanded role as president of international sales and distribution at Sierra/Affinity. The sales company will continue to represent films from third party producers.
At the same time, eOne declined to comment on speculation from numerous industry sources that the company was considering an exit from the direct distribution business. eOne currently distributes directly in Canada, the UK, Australia and New Zealand, Benelux, Spain, and Germany.
Monday's development marks the latest plank in eOne's content integration strategy and builds on producer Mark Gordon's appointment in January as president and chief content officer of film, television and digital, following eOne's acquisition of the remaining stake in The Mark Gordon Company. Meyer reports to Gordon and Steve Bertram, eOne's president of film, television and digital.
"Welcoming Sierra to eOne is an important next step in our strategy to increase our direct involvement and ownership in content. Together, we will continue to build strong relationships with high-profile creative talent domestically and abroad," said eOne president and CEO Darren Throop.
"We've had a very successful partnership with Nick, Marc and the Sierra team for years, and this move is a natural progression as we continue to increase our efforts to source and produce films with universal appeal," said Gordon and Bertram.
"They have extraordinary creative instincts and a unique understanding of the value of content in the global marketplace. Their industry relationships, passion for the business, and entrepreneurial spirit are incredible assets for eOne. We are thrilled to welcome the Sierra team, and we couldn't be more excited to work with Nick as he shepherds our film business into the future."
"Over the last nine years, we have built Sierra/Affinity into a preeminent production and international sales company, and have enjoyed a very productive relationship with eOne," added Meyer. "Today marks another growth chapter for the company as we join forces with a vibrant global player with scale, resources and ambitions that will allow us to touch film content in an even more profound manner. I look forward to working closely with Darren, Mark, Steve and the entire eOne team to grow this platform into the best destination for talent and content creators. As importantly, I am extremely appreciative to my team at Sierra, as well as the producers, financiers, filmmakers and artists who have trusted us to represent their work on the global stage."
Since partnering with eOne, Sierra Pictures has leveraged the company's production and financing resources to support an expanded production slate with titles such as Atomic Blonde, How It Ends, which premieres on Netflix on July 13, Haunt, from the writers of A Quiet Place and Eli Roth, which is in post-production, and Poms starring Diane Keaton and Jacki Weaver, which is currently in pre-production.
Sierra/Affinity's recent hits include I, Tonya, Manchester By The Sea, Whiplash, Hell Or High Water, and Nightcrawler, as well as the upcoming release Ben Is Back starring Julia Roberts.
Meyer founded Sierra/Affinity in 2009. Prior to that he served as president of Paramount Vantage through December 2008 after joining in 2006 as co-president. Before that he served as president of international for Lionsgate.