Entertainment One (eOne) and Creative England will plough a combined £500,000 into regional drama development as they bid to unearth a hit on the scale of Broadchurch.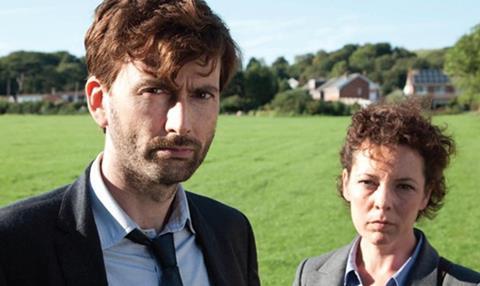 The two organisations joined forces this week to develop and finance a high-end drama slate from UK producers and writers based in the regions.
Each will contribute £250,000 towards the development of up to 24 projects in the next two years.
Successful shows will be distributed by eOne, while the initiative will help to fulfil not-for-profit Creative England's remit to nurture talent across the country.
"We have an agenda to grow an original slate in the UK, which will become our European hub," said eOne executive vice-president of global production Carrie Stein. "Our agenda is complementary with Creative England's: to nurture talent and grow businesses to appeal beyond the UK market."
She added: "One strand of the project will be for high-end writers to develop shows like The Missing, Downton Abbey or Broadchurch. "The success of our industry is incumbent on finding new talent. In LA, if you talk to agents, they are desperate due to showrunners being so busy. Everyone is trying to build a writer base, and writers from the UK regions with connections to strong theatres, for example, are some of the most interesting voices."
Creative England chief executive Caroline Norbury added: "We want a good portion of the money to be spent on talent from the regions but if something brilliant comes in, we won't say no because it doesn't have the right postcode."
The partners are close to appointing an executive to lead the project, who will be based in eOne's London office and will report directly to Stein and Norbury.
It is the next stage in Canadian super-indie eOne's bid to grow its UK footprint after inking a firstlook deal with Glue and The Enfield Haunting producer Eleven Film two years ago. "We are going out big and aggressively," said Stein. "We want to have an impact and we are very intent on building a strong slate."
During a Westminster briefing on the partnership, organised by culture secretary Ed Vaizey, the shadow culture minister, Chris Bryant, called on eOne and Creative England to use the opportunity to promote diversity.
"There is a version of Britain which isn't the full Britain, but which is often very attractive to a US eye. If you could help us unpack the bigger version of Britain – which is very diverse and has extraordinary stories that have global appeal – that would make money, attract new audiences and help the UK," Bryant said.
This story first appeared on Screen International's sister publication Broadcast.