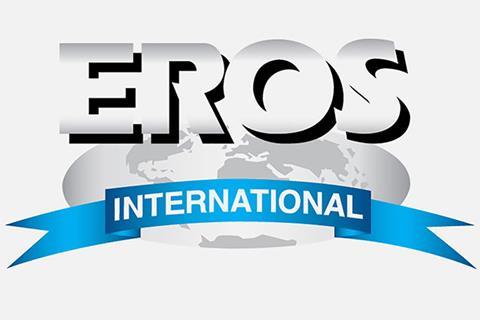 India's Eros International is working with Korean production outfits Say On Media and B&C Group to co-produce a film and web series based on the life of legendary princess Heo Hwang-Ok.
The project, entitled Heo Hwang-Ok, Embrace Of Gaya, is a romantic adventure story about the princess who was believed to have been born in India, but travelled to Gimhae in Korea's South Gyeongsang province in AD48 where she married a local king.
Writers from both India and Korea will script the Korean and Indian-language project, which will also feature cast and crew from both countries. "A true tale of love, political intrigue and trade rivalry form the crux of this epic saga," said Eros in a statement.
Say On Media specialises in Korean web series and international co-production. The company's credits include medical drama, Doctor Stranger, which was aired by South Korean broadcaster SBS in 2014.
B&C Group is a Seoul and Los Angeles-based talent management and film and TV production and financing company.
Eros Group chief content officer Ridhima Lulla said: "We are honored to associate with these powerhouse entities to build bridges between both regions. With our similar cultures, we want to tell stories with a mainstream appeal that transcend language and geographical boundaries."
Say On Media CEO Lim Sung-Gyeoun said: "The production of this movie based on Heo Hwang-Ok would shed new light on Indian influence in Korean culture and activity. It would also have a huge impact both in India and pan-Indian markets."