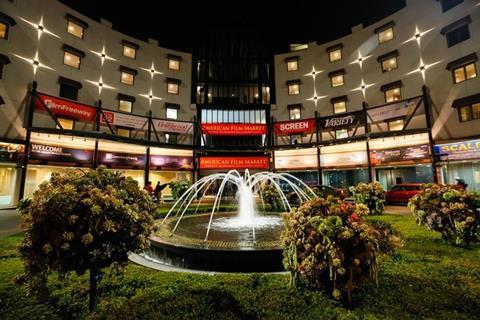 AMF organisers said on Tuesday (5) an estimated 7,000 attendees are expected to participate in the market's 40th anniversary edition in Santa Monica from November 6-13.
There are 375 registered exhibitors including 77 new names from 22 countries. The US accounts for the largest portion of 160 exhibitors, followed by the UK on 31, then France on 26, Russia on 19, South Korea on 17, Germany on 12, and Italy, Romania and Thailand on eight apiece. Buyers from more than 70 countries are registered to attend.
The Conference series starting on November 8 features a panel on innovation featuring Picturestart CEO Erik Feig, Alamo Drafthouse Cinema founder Tim League, Wattpad Studios chief Aron Levitz, and Neon chief marketing officer Christian Parkes.
The new half-day Immersive Summit presented by Winston Baker on November 9 explores VR and AR, and the inaugural half-day Television Conference on November 11 will look at long-form programming for the small screen.
Conference session topics include AVOD, and AFM's Palisades and Venice Stages at the Loews will host roundtables and presentations covering diverse programming, producing LGBTQ content, and animals in film.
AFM will also host more than 400 screenings of 313 films from 114 exhibiting companies, a record 80 of which will receive their world premieres. More than 25 international feature film Oscar submissions are being represented at the market.
In its third year, LocationEXPO will take place from November 9-12 and features more than 50 film commissions, government agencies, production facilities and services from around the world.