21st edition of the genre festival to feature special screening of Luc Besson's Valerian.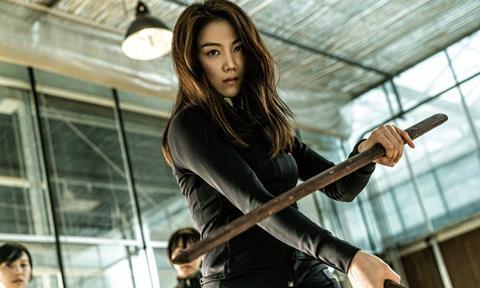 Fantasia International Film Festival has unveiled its first wave of titles for its upcoming 21st edition, running July 13-August 2 in Montreal.
This year's festival will open with the North American premiere of Jung Byung-gil's Cannes title The Villainess, followed by the North American premiere of Takashi Miike's manga adaptation JoJo's Bizarre Adventure: Diamond Is Unbreakable.
Fantasia will screen more than 130 feature films in 2017, including the world premieres of Géla Babluani's Money Money, Ryan Prows' Lowlife, Ted Geoghegan's Mohawk and Gabriela Amaral Almeida's Friendly Beast.
There will also be a special screening of Luc Besson's Valerian And The City Of A Thousand Planets and David Lowery's A Ghost Story will open the festival's Camera Lucida strand.
Other notable titles announced in the first wave include Cho Sun-ho's A Day, Federico Cueva's You Only Live Once, Jesper Rofelt's Dan Dream, Dave McCary's Cannes title Brigsby Bear, Trent Haaga's 68 Kill, Justin Benson & Aaron Moorhead's The Endless, Joe Lynch's Mayhem and Dome Karukoski's Tom Of Finland.
American filmmaker Larry Cohen will receive this year's lifetime achievement award which will be presented before the world premiere of Steve Mitchell's King Cohen, a documentary about Cohen's work featuring appearances from Martin Scorsese and John Landis.
Fantasia will also host a screening of Paul Leni's 1928 horror The Man Who Laughs with a nine-piece orchestra providing the original score live.
The full line-up for this year's festival will be announced on July 5.
Fantasia International Film Festival runs July 13-August 2, with its Frontières International Co-Production Market and Industry Rendez-Vous Weekend being held July 20-23.