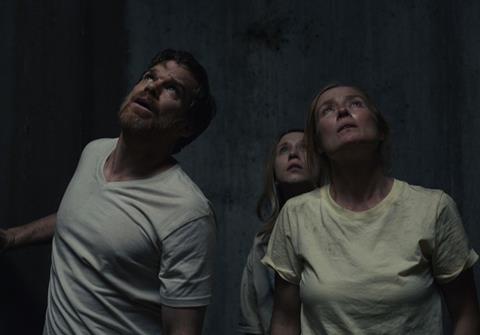 Alfa Pictures has acquired Spanish rights to psychological thriller John And The Hole from UK sales outfit Film Constellation.
The Sundance 2021 title and 2020 Cannes label selection is directed by Spanish-born visual artist Pascual Sisto and written by Nicolás Giacobone. It tells the story of a young boy, played by Captain Fantastic star Charlie Shotwell, who drugs his parents and sister and dumps them in a bunker in the woods, leaving him free to inhabit the family home and discover a newfound independence.
Charlie Shotwell, Michael C Hall, Jennifer Ehle and Taissa Farmiga also star.
Previously announced deals from Toronto on the film include France (Ace Entertainment), Germany, Italy, Switzerland and Austria (Koch Films), Scandinavia (Njuta Films), Latin America (Synapse), Middle East (Falcon Films) and Africa (Gravel Road Distribution Group).
In the UK it will be distributed by Vertigo Releasing, in Australia and New Zealand with Rialto Distribution and South Korea with The Coup. The film has already been released in the US by IFC Films.
The film is produced by Elika Portnoy and Alex Orlovsky of Mutressa Movies, and Michael Bowes. 3311 served as executive producer alongside Phil Hoelting, Marco Vicini, and Fernando Tsai.