Film London has been awarded almost £1m ($1.7m) to continue to deliver the Film London Artists' Moving Image Network (FLAMIN), offering artist filmmakers funding, training and mentoring.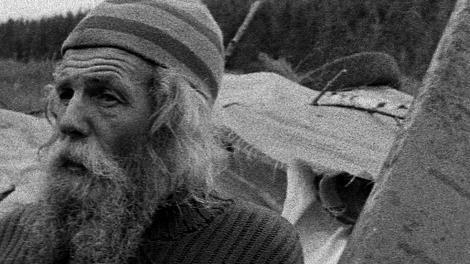 National Portfolio Organisation funding will see the Film London Jarman Award continue, the annual prize which awards £10,000 ($17,000) to an artist who demonstrates exceptional creativity and resists conventional definition embodying the legacy of Derek Jarman.
Film London will again run FLAMIN Productions, a commissioning fund offering up to £40,000 ($70,000) production funding, plus development support for large scale, single screen works which represent a major step in an artist's practice.
The Arts Council England funding will also enable FLAMIN to continue to develop partnerships with other organisations to deliver events, advice, training and other opportunities for artists, including international and domestic exhibition of their work.
Adrian Wootton, CEO of Film London and the British Film Commission, said: "Over the past nine years we have established a successful framework, including core activity such as the Film London Jarman Award and FLAMIN Productions, which have developed some of the world's most exciting artists working in this sector, including Turner Prize winner Elizabeth Price and award-winning Ben Rivers.
"As a key element of Film London's wider talent development strategy to discover and nurture the filmmakers of tomorrow, our work through FLAMIN is hugely important, and ensures artists have the resources available to continue to challenge conventional perceptions of art and film."
FLAMIN was launched by Film London in 2005 as a one-stop resource to provide London-based artists working in the moving image with access to funding, guidance and development opportunities. FLAMIN has commissioned more than 100 productions, and supported the careers of artists with programmes of one-to-one advice sessions, residencies and workshops.
FLAMIN Productions launched in 2009, commissioning longer form works which draw on the legacy of both fine art and film. Works commissioned and completed to date include the debut feature from artist Ben Rivers, Two Years At Sea, which has won awards at the 68th Venice Film Festival and was released theatrically in the UK.
The previous year saw the completion and premiere of Wine & Spirits, by Rachel Reupke, The Toxic Camera, by Jane & Louise Wilson, and The Chimera of M, by Sebastian Buerkner.