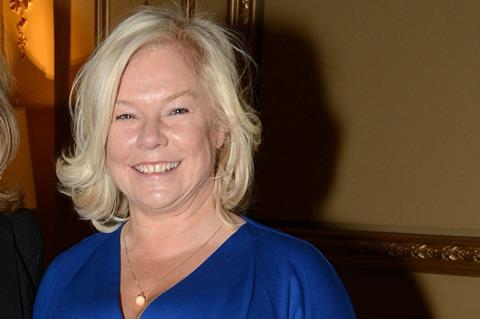 Production Finance Market (PFM, October 7-8 2019), the UK financing event run by Film London, has selected four projects under its inaugural 'Ones To Watch' initiative, and named Monumental Pictures producer Alison Owen as its keynote speaker.
The 'Ones To Watch' scheme was unveiled earlier this year during Cannes Film Festival and will spotlight projects currently in development, co-selected by Film London and the BFI London Film Festival.
The four selected projects are The Panopticon to be directed by Jim Loach, produced by Lindsay McGee and Alysia Maciejowska and executive produced by Camilla Bray; The Grimoire to be directed by Ali Cook and produced by Ross Williams; SUWO to be directed by Matt Kay and produced by Rachel Wexler; and The Sound Of Family to be directed by Jacob Proud and Greg Hardes and produced by Madeleine Sanderson.
The main section at PFM accepts film projects with budgets over €1m, with the New Talent strand for projects budgeted at €1m and under. The inaugural 'Ones To Watch' selection includes two projects from each section.
PFM teamed up with the Breaking Through The Lens pitching event in Cannes earlier this year to select one project to fast-track to the New Talent strand. The chosen project is The Good Iranian, by producer-director Tina Gharavi and producer Ado Yoshizaki and from Newcastle-upon-Tyne company Bridge + Tunnel Productions.
Taking place again as part of the BFI Film Festival, PFM involves two days of 'speed-dating'-style meetings for international producers and financiers.
Keynote address
Veteran UK producer Owen will give the keynote address on Monday, October 7, discussing her career, future projects, and the current state of the market. Since producing the Oscar-nominated Elizabeth in 1998, Owen's credits include Jane Eyre, Saving Mr. Banks, and Suffragette.
She set up Monumental Pictures with fellow producer Debra Hayward in 2014; its current slate includes How To Build A Girl and a musical on the life of Amy Winehouse.
PFM will also hold a masterclass for attending delegates, in which Film London alumnus Tom Harper will introduce his new film The Aeronauts.
The 63rd BFI London Film Festival takes place from October 2-13 2019.