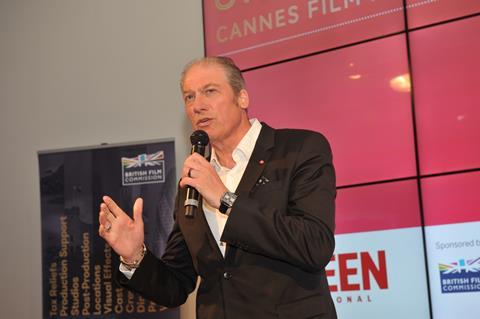 The 13th edition of Film London's Production Finance Market (PFM) has started new partnerships with the BFI London Film Festival and the Breaking Through The Lens pitching lab, as applications open for the 2019 PFM (October 7-8 2019).
The market has partnered with LFF's Buyers and Sellers industry programme to create a more accessible cross-over for those attending both markets. Film London and LFF will also co-select projects from the market to showcase as 'Ones to Watch'. LFF 2019 runs from October 2-13, 2019.
The new partnershp with the annual Breaking Through The Lens Cannes pitching event, which connects female directors to financiers, will see one project selected from the lab and fast-tracked to the PFM.
It will be guaranteed a place in either the main programme of the New Talent strand.
The selected project team will be invited to attend both days of the market, including all networking events, training and meetings curated by the PFM team.
In addition to these new partnerships, the Netherlands Film Commission and Netherlands Film Fund have become a PFM partner. They will attend the 2019 market, and will source two producers from their region with feature film projects that require international finance and fit the PFM criteria.
Applications for the 2019 PFM are open now until July 8, 2019, with the market supported by ScreenSkills, the Department for International Trade, the Mayor of London and the LFF.
The 2019 event has also moved venue, to the Institute of Directors on Pall Mall, London.