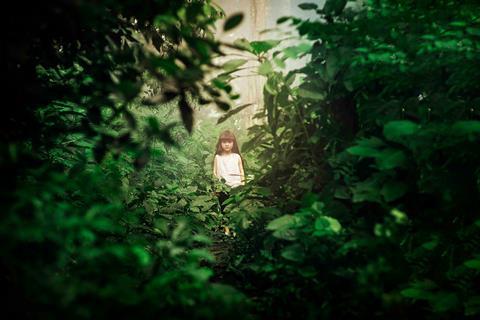 EXCLUSIVE: Film Movement has acquired all North American rights to Thai thriller Cracked from South Korea's CJ Major Entertainment.
The film will get a theatrical release in North America this year, followed by a roll out on home entertainment and digital platforms.
Cracked is the feature debut of award-winning commercials director Surapong Ploensang. Chayanit Chansangavej stars as a woman who inherits an art collection and hires a young artist (played by K-pop star Nichkhun Horvejkul) to repair the cracks that mysteriously appear in the paintings. The film screened at last month's Udine Far East Film Festival in Italy.
CJ Major Entertainment is a joint venture between CJ ENM, the film's international sales representative, and the Major Cineplex Group.
In other recent acquisitions, Film Movement picked up Korean horror film Seire and four award-winning Ukrainian films, including Bad Roads and Donbass, respectively the country's 2022 and 2019 Oscar submissions.
Commenting on Cracked, Film Movement president Michael Rosenberg said: "Though South Korea may be well-known for its horror exports, Thailand offers homegrown genre films every bit as chilling. We're looking forward to scaring up audiences across North America with Cracked, which is sure to have viewers looking at art in an entirely new way."