The feelgood comedy will feature veteran Hong Kong actor Richard Ng.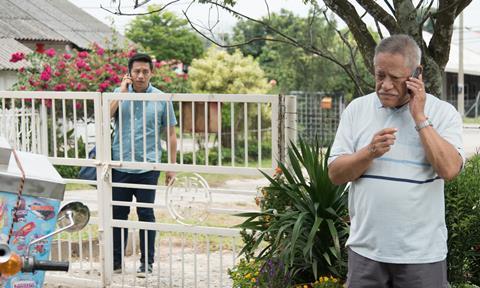 Malaysia's prolific writer-director Ryon Lee is directing House Of Happiness as the first feature film project of local Chinese-language radio station 988.
The feelgood comedy, which started production in early March, is scheduled for a 2018 Chinese New Year release. The cast includes veteran Hong Kong actor Richard Ng, Malaysian actor Steve Yap and various popular 988 DJs such as Chan Fong.
Lee is co-directing with his assistant director JY Teng. The film is produced by Lomo Pictures, a new Malaysia-based company founded by Lee and producer Aron Koh.
Lomo is also bringing to Filmart another two new projects directed by Lee: drama The Dream and horror Haunted Road 2, both of which are co-produced with China's Zhejiang Hewen TV & Film.
Lee made his name as a writer of box-office hits such as The Journey and Nasi Lemak 2.0 before turning to directing. He has directed five films since 2014, including Show Me Your Love which landed a best actress nomination for Nina Paw at the upcoming Hong Kong Film Awards.