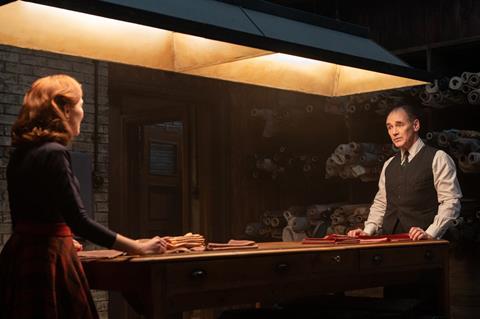 FilmNation Entertainment and talent management and production start-up Range Media Partners have struck a deal to co-produce, co-finance, develop and sell a slate of features across genres and budgets.
The pact will generate four to six films a year, with the capacity for more as needed, and offers Range Media the runway to ramp up its production goals and take greater creative and financial ownership in projects.
For FilmNation, whose recent films include Spencer, Red Rocket, Promising Young Woman and The Outfit (pictured), it creates the opportunity to expand production, sales and financing operations. The companies expect to greenlight multiple projects imminently.
Range Media launched in September 2020 with principal backing from hedge fund billionaire Steve Cohen's Point72 Ventures. Earlier this month A+E Networks acquired a stake in Range believed to be in the high teens in a deal reported to be around $50m.