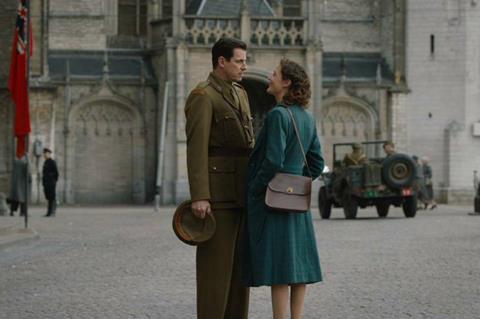 FilmNation will kick off international sales this week on the wartime drama and Toronto selection Lyrebird starring Guy Pearce, Claes Bang and Vicky Krieps following its world premiere in Telluride.
Dan Friedkin's feature directorial debut is set to receive its international premiere in Special Presentations on September 11.
Pearce plays Han van Meegeren, an eccentric Dutch painter investigated for selling art to top Nazi officials at the end of the Second World War. Bang plays the soldier and Resistance member leading the investigation into van Meegeren's artistic dealings and alliances.
Roland Moller (Skyscraper), and Krieps, who broke out on the international scene after Phantom Thread, round out the key cast. Imperative Entertainment, co-founded by Friedkin, produced Lyrebird. Individual producers listed on the Toronto International Film Festival website are Ryan Friedkin, Danny Friedkin, and Bradley Thomas. Executive producers are Gino Falsetto, Peter Heslop, and Ridley Scott.
"Dan Friedkin's impressive debut is equal parts thrilling drama and intricate mystery," said FilmNation CEO Glen Basner. "We can't wait to introduce the film to international buyers at TIFF."
30WEST, which Friedkin and Micah Green launched in 2017 and is part of The Friedkin Group, handles US sales.
FilmNation heads to Toronto with international theatrical sales rights on a package of Netflix awards contenders and will commence talks with buyers as the streamer lines up its global theatrical release strategy for the season. The films are: The Irishman, Marriage Story, The Two Popes, The Laundromat, and The King.