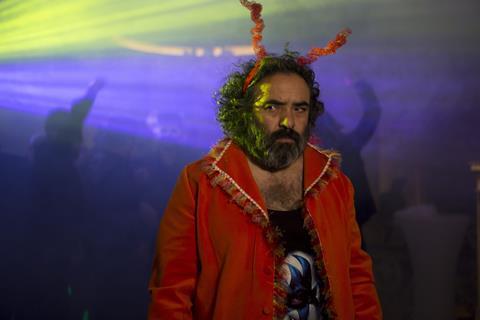 Berlin-based sales outfit Films Boutique has added two Berlinale Competition titles to its EFM slate.
The company has boarded Season Of The Devil by Filipino master Lav Diaz. The love story is set in the darkest period of Philippine history, the Marcos Dictatorship, described as "a rock opera based on real events and real characters." All territories are available excluding the Philippines.
Films Boutique has also picked up its first Iranian title, Mani Haghighi's Pig, starring Leila Hatami (A Separation), Hasan Majuni and Leili Rashid. This dark, satirical comedy is about Hasan, a filmmaker blacklisted by the regime and forbidden from making movies. His wife seems to have fallen out of love with him, and his elderly mother is slowly losing her mind. Film directors across the city are being murdered one after the other, but the serial killer is inexplicably ignoring him. All territories are available, excluding Iran.
Company CEO Jean-Christophe Simon has also confirmed that Films Boutique is resuming its relationship with Markus Imhoof (More Than Honey) for his new feature documentary, Eldorado (screening out of competition). The Swiss director offers his perspective on the ongoing refugee crisis.
Another new title in official selection is Katharina Mueckstein's L'Animale (screening in Panorama Special and Generation).
Films Boutique is hosting a market premiere for Yann Le Quellec's Cornelius, The Howling Miller, starring Bonaventure Gacon, Anais Demoustier, Gustave Kervern and Denis Lavant. Ad Vitam will distribute in France.