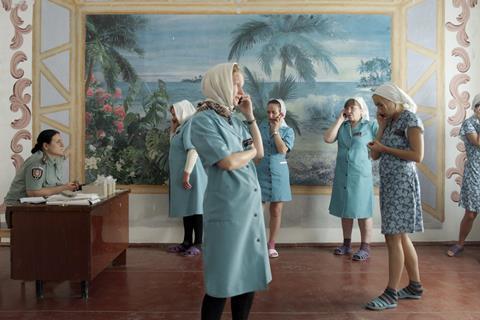 German sales outfit Films Boutique has snapped up world rights to Peter Kerekes' Venice Horizons contender 107 Mothers.

The project participated in the 2020 First Cut Lab run by the When East Meets West forum; and at works-in-progress events at Karlovy Vary in 2017 and Odessa in 2018.
The documentary-fiction hybrid was co-written by Kerekes and Ivan Ostrochovsky. It was inspired by the real-life stories of 107 mothers in the Odessa prison in Ukraine and Kerekes spent many years in the prison getting to know the inmates and their stories. The main protagonist Lesya, played by Maryna Klimova, is the only professional actor.
In the film, Lesya is given a seven-year sentence in the prison after committing a crime of passion. She has just given birth to her first child, and now she is entering a world populated only by women: inmates, nurses and wardens, wives and widows, daughters, sisters, pregnant women, and many mums with kids.
107 Mothers was produced by Ostrochovsky and executive produced by Katarína Tomková and Albert Malinovsky, for Slovakia's Punkchart Films.
It takes its place on the Films Boutique sales slate alongside recent Palme d'Or contenders The Story Of My Wife and Lingui, The Sacred Bonds.