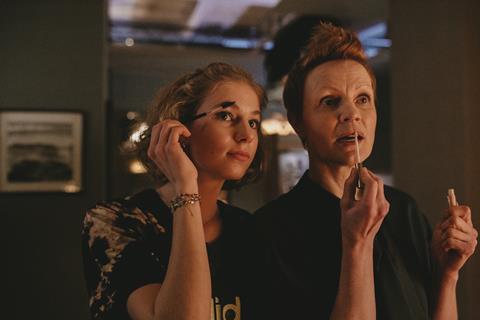 Finland's Aurora Studios is launching a private equity fund worth $6.4m (€5.5m) to invest in Finnish films and TV series, kicking off with Aleksi Salmenperä's drama comedy Bubble.
The Finnish Impact Film Fund is backed by private equity professional and CapMan founder Ari Tolppanen, investment banker and Icecapital founder Ari Lahti and Otava, which is Finland's largest book publisher.
Salmenperä's Bubble is in post-production after shooting in the Finnish town of Karkkila in February, and Aurora plans to distribute the film at the end of 2021.
The drama comedy is produced by Rabbit Films' Minna Haapkylä, who also stars in the film alongside Tommi Korpela, Anna-Maija Tuokko and Stella Leppikorpi. Salmenperä wrote the script with Reeta Ruotsalainen, about a 16-year-old girl who tries to make her parents fall back in love with each other.
Bubble also received €800,000 ($939,000) in funding from the Finnish Film Foundation.
The fund's financiers are the Finnish Cultural Foundation, the Jenny and Antti Wihuri Foundation, the Saastamoinen Foundation, the Föreningen Konstsamfundet, and the owners of Aurora Studios, which acts as the fund's manager.
Aurora launched a year ago and is already active in more than 20 projects, both feature films and series. The company works across development, funding, production and distribution.
Aurora has recently expanded its team to include Joni Ihantola as CFO and producers Anniina Leppänen and Severi Koivusalo.
Daily operations are run by chairman Ari Tolppanen, head of distribution Antti Toiviainen, head of creative Roosa Toivonen, and creative consultant Petri Kemppinen, former head of the Nordisk Film and TV Fond.
Once cinemas reopen, Aurora plans to distribute Juuso Syrjä's Bordertown: Mural Murders and Aku Louhimies' The Wait.