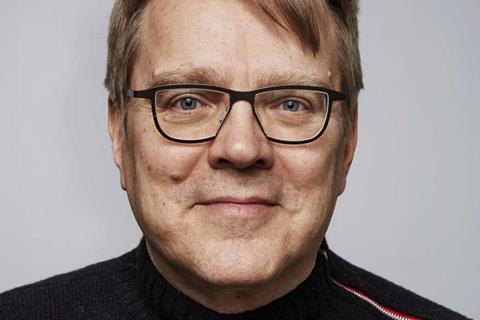 Finland's Aurora Studios, which works across funding, development, production and distribution of film and TV, has appointed Petri Kemppinen as its new CEO.
Kemppinen previously was CEO of Nordisk Film & TV Fond from 2013 until November 2019. Prior to that he worked at Finnish Film Foundation and Finnish public broadcaster YLE.
He replaces previous CEO Antti Toiviainen who has left the company. Kemppinen takes up the new post this summer and had already been consulting for the upstart Aurora, which launched a year ago.
Also, Hanna Lajunen will join Aurora Studios as head of distribution. Hanna is currently working as the CEO of her own company Cinemanse, which will be acquired by Aurora and continue its operations as a subsidiary.
Board chairman Ari Tolppanen announced the appointments. The executive team includes head of creative Roosa Toivonen, CFO Joni Ihantola, and producers Anniina Leppänen and Severi Koivusalo.
Aurora Studios' first films lined up for distribution include Aku Louhimies' love story The Wait; Juuso Syrjä's Bordertown: Mural Murders; and Aleksi Salmenperä's Bubble. The company's first TV production, alongside Rabbit Films, is the six-part Made In Finland, about the rise of mobile phone giant Nokia.
Aurora's owners are Finnish publishing giant Otava, the founder of Capman, Ari Tolppanen, and the founder of ICECAPITAL, investment banker Ari Lahti.
Aurora also manages the recently announced $6.4m private equity fund, The Finnish Impact Film Fund.
Kemppinen is also a board member at Swedish Film Institute and at EWA Network.
Kemppinen told Screen, "For me it is a great challenge with huge opportunities. Aurora is a TV and film content powerhouse with solid financial backing from the main publisher in Finland, Otava, and two seasoned investment professionals, Ari Tolppanen and Ari Lahti, who have a passion for content. That, combined with our €5.5m equity fund Finnish Impact Film Fund – how could I have resisted!"