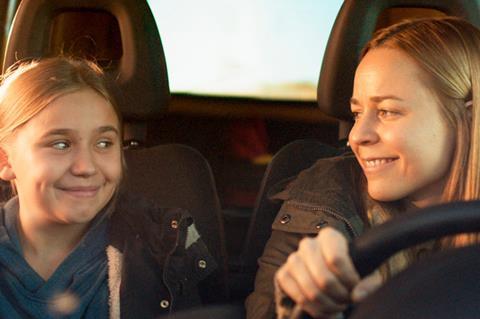 The Nordic Council Film Prize 2017 has been awarded to Little Wing's writer/director Selma Vilhunen and producers Kaarle Aho and Kai Nordberg.
The award comes with a lucrative cash prize of $55,000 (DKK 350,000).
The Finnish drama had its world premiere at Toronto 2016. It tells the story of a 12-year old girl with an immature mother who goes on a journey to meet her father for the first time.
The jury said, "In Little Wing, Selma Vilhunen manages to capture big and fundamental emotions using very small gestures, and proves that she has a sensibility as a director and screenwriter beyond the ordinary. She cleverly plays with how girls and young women are often treated on film, and every time the audience senses and expects a threat to the main character Varpu, Vilhunen lets her - both literally and figuratively - steer away from the clichés. Soft and capable, Varpu roams a world where the characters are allowed to be real people who are both good and bad, and where their surroundings are simply a setting but never a theme. In Little Wing, the jury found moments of pure energy and cinematic gold, and we want to see more."
Vilhunen made her fictional feature directorial debut with Little Wing; she was previously Oscar nominated for short film Do I Have To Take Care Of Everything? Since Little Wing's debut, she has also launched feature documentary Hobbyhorse Revolution, and is now in production on her next fiction feature, Stupid Young Heart.
The other nominees for this year's Nordic Council Film prize were Guðmundur Arnar Guðmundsson's Heartstone (Iceland), Amanda Kernell's Sami Blood (Sweden), Christian Tafdrup's Parents (Denmark), and Izer Aliu's Hunting Flies (Norway).