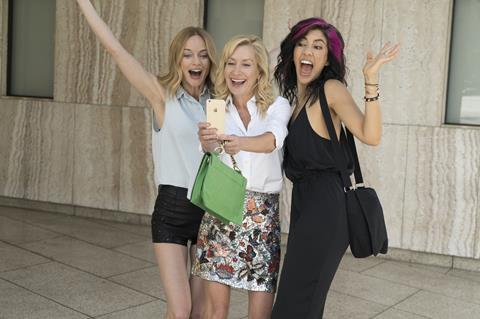 Screen can exclusively reveal this first look from Heather Graham's debut as a writer/director, Half Magic.
Graham also stars alongside Angela Kinsey and Stephanie Beatriz in the satirical comedy about three women who fight against sexism, bad relationships and low self-esteem.
Arclight Films handles sales and will screen the film at the American Film Market (AFM) today (Nov 1) and Sunday.
The cast also features Molly Shannon, Jason Lewis, Thomas Lennon, and Chris D'Elia.
Producers are Bill Sheinberg, Jonathan Sheinberg and Sid Sheinberg.
Momentum Pictures will release in North America.