Sneak peek was unveiled at Shanghai International Film Festival today [June 19].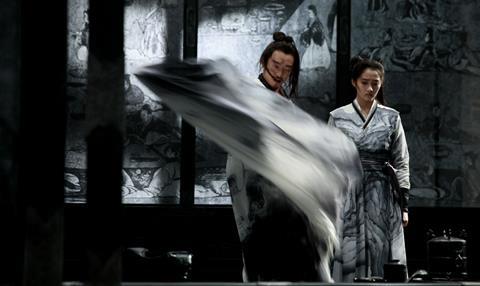 Village Roadshow Pictures Asia (VRPA) have released four first look images of Zhang Yimou's Shadow.
The movie, which started shooting in March, is his follow-up to the $135m monster movie The Great Wall, starring Matt Damon.
VRPA and Le Vision Pictures are co-producing the film.
The visually striking images feature four of the film's stars, Deng Chao, Sun Li, Zheng Kai and Guan Xiaotong, with only Qianyuan Wang not featured.
VRPA gave Shanghai International Film Festival attendees a sneak peek of Shadow today [June 19].
Not much is known about the plot but, according to local media, it is set during China's Three Kingdom's era of AD 220-280, with the film written by Zhang and Wei Li and will be told entirely in Mandarin.