The move comes as the Los Angeles-based film and TV company ramps up operations.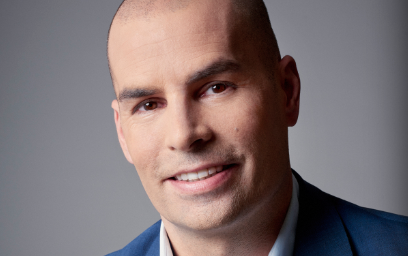 The Los Angeles-based film and TV company that co-financed last year's best picture Oscar winner Spotlight has named Jason Fisher senior vice-president and head of production and Ryan Heller vice-president of acquisitions.
The new hires come as First Look Media continues to expand its programming and content team. The company has just boarded the Ben Foster drama My Abandonment with Bron Creative.
Fisher (main picture) will oversee a growing number of scripted and unscripted productions for digital, television and film, while Heller takes the lead on forging new partnerships and ramping up acquisitions to complement original programming.
Both will report to First Look Media executive vice-president of programming and content Adam Pincus.
Fisher, who began his career as a film producer, served as senior vice-president and head of production at AMC Networks where he helped create the in-house studio behind The Walking Dead, Mad Men and Breaking Bad.
More recently, he served as executive vice-president and head of production at Paramount Television where he managed such productions as Grease Live for Fox, School Of Rock for Nickelodeon, Shooter for TNT and R.A's for Hulu. He also served as vice-president of production at ABC Studios.
Prior to joining First Look Media, Heller served as senior director of acquisitions and distribution at Starz Entertainment where he oversaw feature releases for Starz Digital. Starz titles include Tumbledown, The Family Fang, My Blind Brother and Miss Sharon Jones!.
"Over the last year, we've been working with some of the best talent and creators out there on projects that are ambitious and original in every way," Pincus said.
"With Jason and Ryan on board, we can more deeply support and deliver on our creative partners' vision, as well as seek out strategic acquisitions that complement our originals. We're absolutely thrilled to have Jason and Ryan join our team."