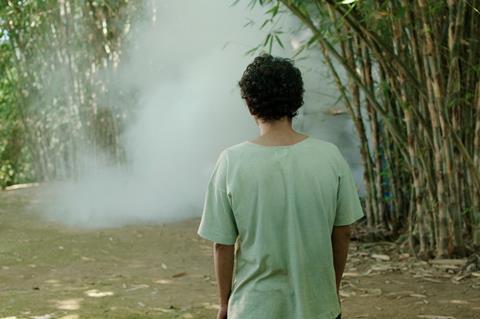 Screen can exclusively reveal the first trailer for The Science Of Fictions, Indonesian director Yosep Anggi Noen's latest feature which has its world premiere at Locarno Film Festival this week.
The film tells the story of a mute man who witnesses a fake moon landing, then tries to convince people in his village what he has seen by dancing and wearing space outfits. However, all the villagers think he is insane.
China's Rediance is handling international sales on the title.
Anggi Noen previously directed Peculiar Vacation And Other Illnesses (2012) and Solo, Solitude (2016), which both played in Locarno.
The film is produced by Malaysia's Astro Shaw and France's Andolfi Productions, with Angka Fortuna Sinema from Indonesia.
Locarno Film Festival runs from August 7-17.