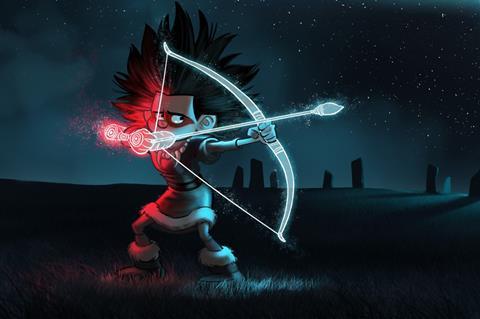 A drama about Sid Vicious and his mother is among four UK projects to receive a tranche of development funding from the European Union's Creative Europe MEDIA programme.
Something Else (aka Ma Vicious) will be written and directed by Justin Edgar of 104 Films and received €50,000 ($55,000) from Creative Europe.
The awards will be some of the last in the UK to receive support from the fund as the UK will not participate in the next Creative Europe programme, due to start in January 2021, as a result of the UK leaving the European Union earlier this year.
Something Else centres on the Sex Pistols musician and his mother Anne Beverley, an anti-establishment heroin addict who helped shape her son into a punk icon.
Produced by Sol Papadopoulos and Roy Boulter of Hurricane Films and Andy Brunskill of SUMS, it is based on the book No One Is Innocent by Alan J Parker, who lived with Beverley while she dictated her story to him before her death in 1996
The production is planning to shoot in spring 2021.
Additionally, the animated feature Lugi – The Brodgar Boy from Belfast-based production studio Alt Animation, has received €60,000 in development funding.
Set in Neolithic times on the mystical Scottish islands of Orkney, the film tells the story of a young disabled boy who must unite his people in order to defeat the evil forces that threaten to cover his world in darkness.
Created by writer and artist Alex Leonard and aimed at a family audience, Alt Animation is set to take its first feature-length project to market in 2021 to fully finance the production which has an estimated budget of €7m. Producers are Tim Bryans, Andrea McQuade and Lee McQuade.
Wellington Films, the Nottingham-based production company behind Netflix thriller Calibre and Hope Dickson Leach's The Levelling, also received €50,000 in development funding for drama Any Means Necessary.
The film is based on a play written by Kefi Chadwick, who recently co-wrote urban drama Looted, winner of the Fipresci prize at last year's Tallinn Black Nights Film Festival.
Any Means Necessary is about an activist whose life collapses when her long-term partner disappears, only to discover he was an undercover police officer ordered to spy on her. Produced by Anna Griffin and Alastair Clark, production is planned to begin in 2021 and is being developed with the support of the BFI and previously Creative England. A director has yet to be attached.
In addition, Mike Downey's Film and Music Entertainment received €50,000 in development funding for feature project Murder In Batumi.