EXCLUSIVE: The funds will be garnered from preview screenings of Tim Burton's Miss Peregrine's Home For Peculiar Children.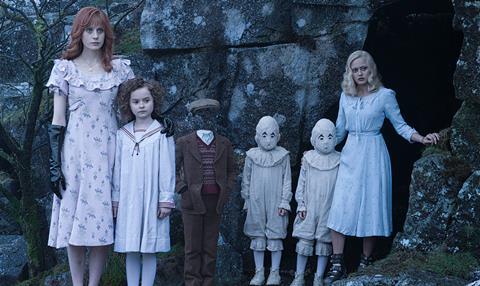 Twentieth Century Fox and the UK Cinema Association have committed to raise £100,000 to support new talent at the UK's National Film and Television School.
The funds will be raised through preview screenings of Fox's forthcoming release, Miss Peregrine's Home For Peculiar Children, the new feature from Edward Scissorhands director Tim Burton.
The preview will be shown at more than 400 cinemas around the UK on Sept 29.
The money raised will go towards a variety of NFTS initiatives, including awarding two scholarships to MA students on the newly-launched two-year Marketing, Distribution, Sales and Exhibition MA, which was announced earlier this year and is due to start in 2017.
A short film made by NFTS students and graduates, which highlights NFTS talent that went into the making of Burton's latest, will be shown before screenings. The short was made as a part of the NFTS Bridges to Industry scheme.
Miss Peregrine's Home For Peculiar Children, Burton's first film as a director since Big Eyes in 2012, stars Eva Green, Asa Butterfield, Samuel L Jackson and Judi Dench in the story of a children's home where the inhabitants all have peculiar abilities. It is based on the novel of the same name by US author Ransom Riggs.