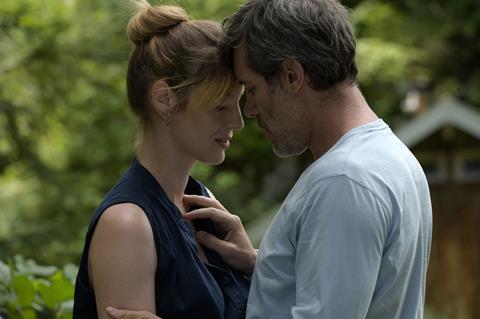 France TV Distribution has boarded sales on French director Raphaël Jacoulot's upcoming love triangle drama Dreamchild starring Jalil Lespert, Louise Bourgoin and Mélanie Doutey.
The company has also unveiled a slew of sales on its other TIFF titles, including Juliette Binoche-starring social drama Between Two Worlds, as the market kicks off.
Set in a small frontier town on the French-Swiss border, the provisionally titled Dreamchild began shooting in eastern France on August 5 and will wrap final scenes in October.
Lespert plays the owner of a family-run saw mill who is desperate for an heir but has been unable to conceive a child with his wife, played by Doutey.
He embarks on a passionate an affair with a married mother (Bourgoin) newly arrived in his neighbourhood, who soon falls pregnant with their child,
It is Jacoulot's fourth feature after crime drama Heatwave, thriller The Night Clerk and tense mother and son tale Barrage. Miléna Poylo and Gilles Sacuto's Paris-based TS Productions is producing. The company's recent credits include Tel Aviv On Fire and documentary The Grand Hotel Ballet.
Sales announcements
In other France TV Distribution news, the company has also unveiled a slew of first sales on Emmanuel Carrère's social drama Between Two Worlds. The film, starring Binoche as a journalist who goes undercover as a cleaning lady to investigate the world of social precariousness, is currently in post-production and earmarked for a 2020 release.
It has sold to Brazil (Providence Films), Greece (Seven), Benelux (Cinéart), Switzerland (Frenetic) and Spain (Karma Films).
The company also revealed fresh deals on André Téchiné Farewell To The Night, which premiered at the Berlinale, to Canada (Axia), Brazil (Providence Films), Switzerland (Xénix), Japan Bitters End) and Benelux (Distri 7).
Nicole Garcia's adventure romance Lisa Redler has also sold to Providence for Brazil as well as to Russia (Russian Report).