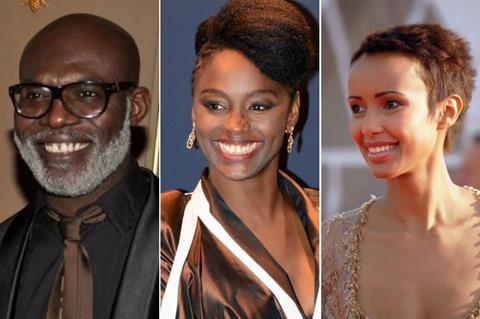 A group of French actors and directors have published an open letter decrying a lack of diversity on the big screen in France ahead of the troubled 45th César awards ceremony in Paris tonight (February 28).
Some 30 actors and filmmakers with BAME roots, including Aïssa Maïga, Eriq Ebouaney, Sonia Rolland, Edouard Montoute, Jimmy Jean-Louis are supporting the initiative alongside Olivier Assayas, Mathieu Kassovitz, Julien Leclercq and Gabrielle Lazure.
"We want to point out the paradox of a country, France, which names African-American director and producer Spike Lee as the president of the jury for the next Cannes Film Festival, and at the same time keeps actors of colour in insignificant roles which will never win them recognition with a César," read the letter published in the Le Parisien newspaper.
The letter also announced the launch of the #BlackCesars hashtag for the evening.
French-Cameroon actor Ebouaney, whose credits include Lumumba, Femme Fatale and Transporter 3, spearheaded the letter. He said the initiative had been inspired by an open letter signed by 200 stars earlier in the month calling for more transparency and diversity among the activities and membership at the Academy Of Cinema Arts and Techniques, or César Academy.
"The letter published in Le Monde called for more gender equality at the César academy, I would have liked it to also call for more inclusion of cinema professionals hailing from France's overseas departments and territories as well as Africa and Asia," he said.
It has been a rocky two months for France's César awards marked by a backlash against 12 nominations for Roman Polanski and his film An Officer And A Spy and the resignation of the entire César Academy board amid mounting criticism against the running of the body.
The nominations this year are the most diverse in the history of the awards.
French-Malian director Ladj Ly has garnered 11 nominations for his Cannes jury prize winner and Oscar-nominated Les Misérables, including best director, film and first film.
Nominations in the best first film category also include Atlantics by French-Ivorian filmmaker Mati Diop and Papicha by French-Algerian director Mounia Meddour.