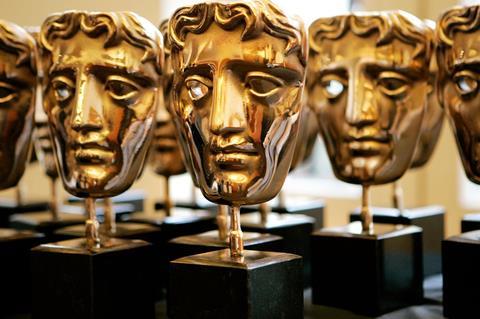 The nominations for the Bafta Film Awards 2020 have come under fire for their lack of diversity.
The four acting categories are all white and there were no female filmmakers nominated for best director for a seventh consecutive year. On social media, the hashtag #BAFTAsSoWhite began trending following the announcement and Bafta CEO Amanda Berry said she was "very disappointed" at the lack of diversity in the shortlist.
Speaking on BBC Radio 4's Today programme, Berry was confronted with the question that the acting categories were "very white". "I'm going to totally agree with you, that's how I felt when I first saw the list," replied the Bafta CEO.
"This isn't being disrespectful to anybody who has been nominated because it's an incredibly strong list this year."
Scarlett Johansson and Margot Robbie were both nominated for two acting awards but the likes of Lupita Nyong'o, Jennifer Lopez, Awkwafina and Cynthia Erivo were all overlooked for their performances.
However, Awkwafina - who won a Golden Globe on Sunday for her role in The Farewell - is on the shortlist for Bafta's rising star award, which was announced yesterday.
The rising star shortlist (selected by a jury) also included a nomination for Blue Story star Micheal Ward. But aside from that, Blue Story received no recognition in the nominations and director Rapman took to Twitter to express his frustration.
"@BAFTA's done Blue Story dirty!!," he wrote. "Numbers, Impact, Critic reviews we ticked all boxes but we were still snubbed from all nominations. Minus the rising star list. The lack of black faces is ridiculous. #whosonthepanel"
The film has been the subject of controversy around its screenings and was temporarily withdrawn from Vue cinemas in November after seven police officers were injured in a disturbance at Star City in Birmingham in November. But it has proved a critical and box office hit, taking £4.4m to date in the UK alone.
On the lack of women in the best director category, Emma Baehr, director of awards and membership at Bafta, said the organisation would "absolutely" like to have seen more diversity in the nominations.
"[The lack of female directors] does continue to be an industry-wide issue," she said. "We at Bafta, with all of our industry-wide initiatives, have been working tirelessly to make change. What we are encouraged to see from today is that things are changing in some of the categories.
"Although there are no female directors in the directors category we have seen an uplift in those that have entered. Nineteen percent of directors entered compared to 10% last year and 13 [female] directors are nominated across the other categories compared to eight last year."
Baehr revealed the fourth annual Elevate, Bafta's talent development initiative, will support female directors in 2020, after supporting actors and writers from under-represented areas in the two most recent editions. The programme launched with female directors in 2017.
The EE British Academy Film Awards will take place on Sunday February 2 at London's Royal Albert Hall.