UK-based financier The Fyzz Facility is producing and fully financing Severance director Christopher Smith's haunted house horror The Banishing.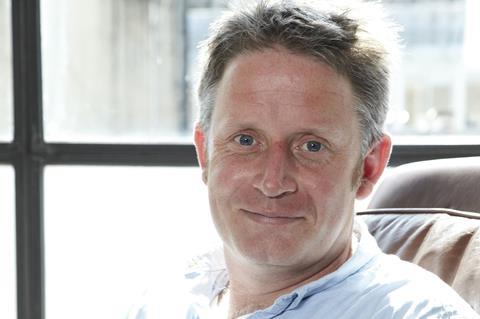 WestEnd Films is handling international sales having previously worked on Smith's 2004 feature Creep, and is co-repping US rights with WME Global. The film is being introduced at Toronto International Film Festival this week.
Robert Jones, Wayne Marc Godfrey, James Harris and Mark Lane will produce for The Fyzz alongside Jason Newmar. The screenplay comes from Ronnie Thompson, Ray Bogdanovich and Dean Lines (The Hatton Garden Job)
The Banishing tells the story of a young reverend, his wife and daughter, who move into a manor with a horrifying secret. When a demonic spirit possesses the little girl and threatens to tear the family apart, the reverend is forced to confront his beliefs.
Casting is underway now with principal photography scheduled to begin early next year.
The Fyzz Facility's James Harris said: "We're delighted to be bringing Chris Smith back to the genre which he began his career in. We think The Banishing has the ability to rival The Woman In Black as a great gothic horror film.
Maya Amsellem, from WestEnd Films, said: "WestEnd is thrilled to be working with the Fyzz on this very exciting project and building on our relationship with Chris Smith, having previously worked with him on Creep. We believe that The Banishing will strongly appeal to horror fans around the world".
Christopher Smith is represented by United Agents and WME and Thompson by United Agents. Thompson is repped by CAA.
The Fyzz Facility's upcoming projets include Three Seconds starring Rosamund Pike, Joel Kinnaman and Clive Owen; Final Score starring Dave Bautista; Matthew Holness' darkly twisted debut feature Possum starring Sean Harris; and Martin Campbell's The Foreigner starring Jackie Chan and Pierce Brosnan, which will be released by STX this October.