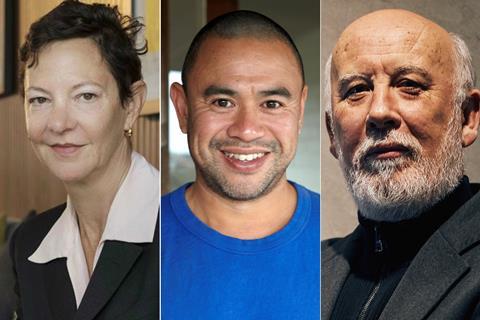 UK producer Gabrielle Tana is partnering with Australia's Troy Lum and Andrew Mason on Brouhaha Entertainment, a new production company based in London and Sydney.
Brouhaha is backed by the Calculus Creative Content EIS Fund, which launched in 2019 to use the UK government's Enterprise Investment Scheme to support indie firms.
The BFI initiated the Fund although has no financial investment in it.
The Brouhaha slate will combine the upcoming projects of Tana, Lum and Mason. They include Karim Aïnouz's Firebrand starring Michelle Williams; Kate Dennis' All That I Am; Lee Tamahori's The Convert; Richard E Grant's Majesty; and Patrick Dickinson's Cottontail.
The investment will be used to expand the team and fund development in film and especially TV projects, where Brouhaha plans to deepen its involvement.
Producer Carolyn Marks Blackwood will work with the trio on the company. Blackwood has collaborated with Tana on several titles at Magnolia Mae Films including the Oscar-nominated Philomena, The Invisible Woman, The White Crow and most recently Simon Stone's The Dig.
Lum founded Australian distributor Hopscotch Films which has released titles including Pan's Labyrinth, La La Land and Spotlight. He moved towards producing with the launch of Hopscotch Features in 2009, and has produced 2014 Russell Crowe war drama The Water Diviner, and was executive producer on 2013's Saving Mr Banks and Cate Shortland's 2017 horror Berlin Syndrome.
Mason produced Alex Proyas' 1998 sci-fi Dark City, and was executive producer on the first three Matrix films, before joining Lum at Hopscotch Features as head of production.
"The producers involved in Brouhaha Entertainment have a track record of creating bold, innovative content with strong connection to A-List talent both above and below the line," said Tana. "We are poised and ready to develop slates to satisfy the market hunger for quality content. The funding from Calculus will enable us to take advantage of this unprecedented content boom."
UK firm Stargrove Pictures is media advisory to the EIS Fund; Stargrove's CEO Stephen Fuss will join the Brouhaha board.