EXCLUSIVE: Comedy is directorial debut of popular comedienne French Reem Kherici.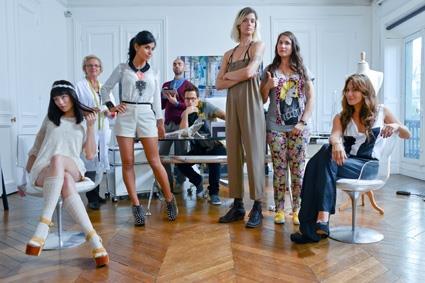 French studio Gaumont has been racking up sales on French comedienne Reem Kherici's directorial debut Paris or Perish (Paris à tout prix).
Sao Paolo-based California Filmes has struck a multi-territory deal for Argentina, Paraguay, Uraguay, Chile, Colombia, Mexico, Peru and Venezuela, which includes also pay-TV for the region except in Mexico. Ugo Sorrentino's Art Film has taken the picture for Brazil.
The film has also sold to Canada (Niagara), South Korea (Dreamwest Pictures), Taiwan (Encore Film), Germany, Austria and Germany-speaking Switzerland (Polyband), the rest of Switzerland (Praesens), Italy (Europictures), Benelux (uDream), Portugal (Lusomundo), CIS (All Media), former Yugoslavia (Tuck), Middle East (Four Star) and Turkey (D Production).
Gaumont Distribution is due to release the film in France mid-July.
The film is the latest production from Eric and Nicolas Altmayer's Paris-based production house Mandarin Cinema.
Kherici, best known internationally for her role alongside Jean Dujardin in 0SS 117: Lost in Rio, directs and stars in the film as Moroccan-born Maya, a Parisian fashionista whose budding career in the French capital's haute couture scene is cut short when she is deported back to Morocco.
The culture shock is too much for the young woman to bear and she will do anything to get back to Paris. Gaumont's deputy head of sales Yohann Comte describes it as a "glamorous and touching" cross between Sex and the City and The Proposal.