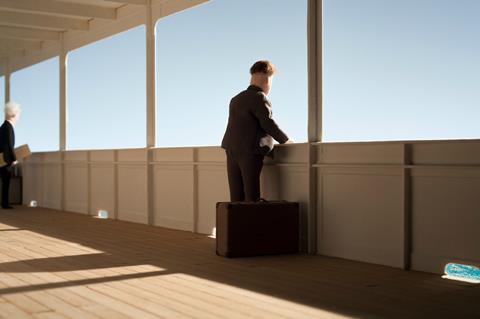 Animation specialist GKIDS has acquired North American rights from New Europe Film Sales to the Annecy award-winning and Annie Award nominee This Magnificent Cake! (Ce Magnifique Gateau).
GKIDS has set a March 1 theatrical release in Los Angeles for the stop-motion film, which takes place in Belgium-occupied Congo in the late 19th century and premiered in Cannes Directors' Fortnight, Toronto International Film Festival, Telluride Film Festival, and Animation Is Film Festival.
This Magnificent Cake! weaves together stories of people who pass through a luxury hotel in the middle of the African jungle and exposes the imperialist mentality.
Marc James Roels and Emma de Swaef directed the film, which earned the Andre-Martin Award at the Annecy International Animated Film Festival, and the top feature animation prize at the Ottawa International Animation Festival.
"This Magnificent Cake! is like nothing I have ever seen before," said David Jesteadt, GKIDS president. "It is a triumph of filmmaking and craftsmanship, to tell a story of such power and nuance through detailed stop-motion animation. As a critical examination of a dark legacy whose effects are still being felt today, this is a timely and provocative film that has already sparked conversations at film festivals around the globe."
"We are very happy that Marc and Emma's film has found a home at GKIDS, which is the best place for quality animation in the US," said Jan Naszewski, CEO of New Europe Film Sales.
Jesteadt negotiated the deal with Marcin Łuczaj of New Europe Film Sales.