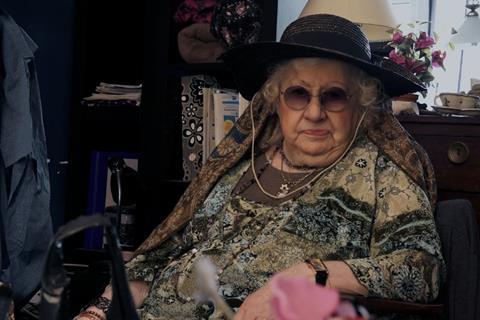 Tokyo-based arthouse distributor Pandora has acquired Japanese rights to Daniel Raim's feature documentary Fiddler's Journey To The Big Screen from busy Jerusalem-based sales outfit Go2Films.
The film tells the story of how director Norman Jewison tunred the musical Fiddler On The Roof into a beloved hit feature film. Narrated by Jeff Goldblum, it includes interviews with Jewison as well as with star Topol, who played Tevye, the milkman protagonist, and the composer John Williams.
Fiddler's Journey To The Big Screen is screening in the Cinemania section of the Jerusalem Film Festival (JFF) which opens today (July 21) in Israel.
Zeitgeist released the film in the US earlier this year.; it has also been sold to Australia (JIFF) and Poland (Canal+).
In Israel, the doc has been acquired by broadcasters Hot8 and by yes Docu who will show the film in early August. Go2Films is also releasing the film in select arthouse cinemas in early autumn.
"In October, we will have a window for theatrical release on the big screen because not all the people [in Israel] have Hot8 and yes Docu," Goldschmidt told Screen.
Busy slate
Go2Films has also sold Dutch filmmaker Oeke Hoogendijk's Housewitz to Blue Ice Docs for Canada. The documentary premiered at IDFA 2021 and is screening in JFF's Panorama, and sees Hoogendijk explores the reasons why her mother refused to leave her house for 15 years.
Meanwhile, Go2Films has taken on sales duties on another Jerusalem festival title, Ruth Walk's The Partisan With The Leica Camera, produced by Yael Perlov. The documentary tells the story of a man who discovers that his photographer father, Mundek Lukawiecki, and housewife mother, Hannah Bern, were the commanders of a Polish assassination squad that operated during the Holocaust, assassinating Nazis and collaborators. During the war, as he and Hannah hid out in the forests, Mundek had his Leica camera with him and his photos now give a unique insight into the lives of the partisans.
The version screening as a world premiere in Jerusalem's Diamond Competition for Israeli Documentary Films this week is 54 minutes in length. An extended cut may be made available for release.
Go2Films has also picked up writer-director Mordechai Vardi's debut feature Barren, on which it is sharing sales duties with the film's producers, Daroma Productions. The drama is screening in the JFF's Haggiag Competition for Israeli feature films and tells the story of a childless young ultraorthodox couple who face a crisis when a man introducing himself as a rabbi takes advantage of the woman's desire for a child.