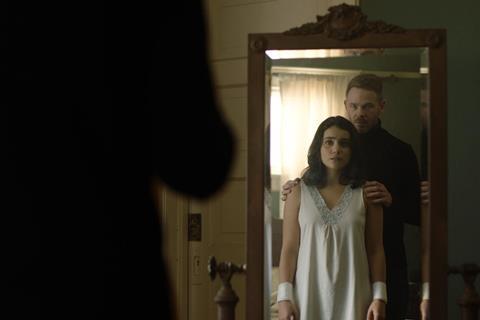 Gravitas Ventures has acquired worldwide rights to horror film The Free Fall which Myriad Pictures handles internationally and launched talks with buyers at AFM.
Adam Stilwell directed the film about a suicidal young woman who must contend with an overbearing husband. Shawn Ashmore, Andrea Londo, and Jane Badler lead the cast.
Gravitas has set a day-and-date North American theatrical and VoD release for January 14, 2022. Paul Holbrook, Sean E. Demott , Gill Gayle, and Patrick Rizzotti produced The Free Fall and executive producers are Heisman Holbrook, Shaun Redick and Yvette Yates.
"The Free Fall is a deep dive into the brutal confusion of a manipulative relationship," said Stilwell. "A horrific look at obsession and the gas-lighting that can possess us when we're at our very worst. It's an important story and I'm really excited for audiences to experience it."
Gravitas Ventures Founder and CEO Nolan Gallagher negotiated the deal with WME Independent. Recent Gravitas releases include Queen Bees starring Ellen Burstyn and James Caan, and Our Friend directed by Gabriela Cowperthwaite and starring Casey Affleck, Dakota Johnson, and Jason Segel.
Myriad Pictues struck a deal in 2020 to exclusively represent the feature film library of Gravitas Ventures for international sales and handle international rights on Gravitas' new releases.