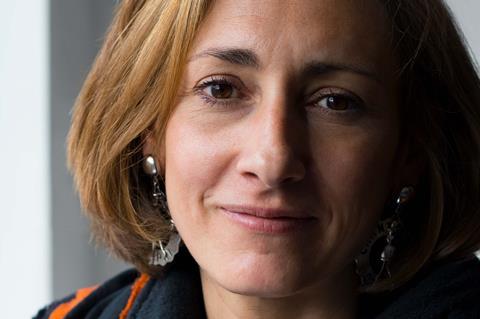 UK sales outfit HanWay Films has appointed Marta Ravani as director of its documentary and library label HanWay Select.
The newly-created role will see Ravani oversee HanWay Films' library selection and as-yet-unannounced upcoming slate of documentaries.
The hire is part of an overall expansion of the team. Mark Lane has been overseeing HanWay Select but will now focus more on the HanWay Films sales slate.
Ravani worked in production in Paris before moving into international sales and acquisitions for Funny Balloons. In 2014, Ravani joined TF1 Studio as international sales manager and the following year she moved to London to join Protagonist Pictures as director of digital, video and TV sales. Most recently she spearheaded international sales on Jim Cummings' Thunder Road.
Upcoming HanWay projects include Matteo Garrone's Pinocchio; Andrew Levitas' Minamata starring Johnny Depp; Viggo Mortensen's directing debut Falling; Robin Wright's feature directing debut Land and James D'Arcy's Made In Italy with Liam Neeson and Micheál Richardson.