Has the time arrived to dispense with the term 'sales agent'? In our special report, Screen explores how astute sales companies in three key markets - UK, US and France - are diversifying their business models to adapt to a fast-changing industry.
UK
UK-based executives tell Tom Grater what they believe the future holds for the sector.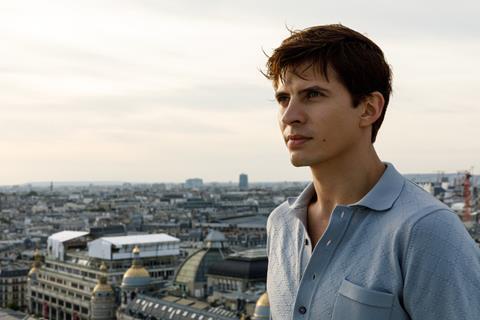 The days of companies boarding packaged films, taking them to the marketplace to strike territory deals and comfortably living off the commission are unequivocally numbered.
The bedrock of the international business — the ancillary revenue streams of DVD and TV output deals that distributors used to have as safety nets — has gone and buyers are less willing to take risks, meaning the margins of sustainability have decreased. And the pre-sales model of raising finance, while still workable, is increasingly unreliable.
"The pre-sales business still exists and remains a means of financing indie movies, but it's no longer sufficient," says David Garrett, founder of UK sales outfit Mister Smith Entertainment, which handles Terrence Malick's Cannes Competition title A Hidden Life. "You used to be able to finance 70%-80% of a film's budget before it went into production. With those contracts, the bank would cashflow production. Now that doesn't generally happen."
In response, companies are diversifying and seeking new revenue streams, including moves into finance, development, production and marketing; in some cases becoming de facto 'studios'. For the successful, the term 'sales agent' just doesn't fit the bill anymore.
Chain of command
"We're so much more," says Gabrielle Stewart, managing director at HanWay Films. "We have to oversee projects from the pre-production stage, deliver a good film, and then provide assets and marketing for the worldwide campaign."
HanWay, founded by producer Jeremy Thomas in 1998, works across the entire film value chain. The team identifies projects at script stage, helps shape the package including advice on casting and budget, then raises finance from a variety of sources to steer it into production. After finding a home for the film, whether through international sales or, as is increasingly the case, a major territory package to a studio or SVoD, HanWay helps to guide the global marketing strategy and look after the project's distribution. For example, on Ralph Fiennes' recent Rudolf Nureyev drama The White Crow, HanWay acted as financier and sales agent, and is now overseeing the international rollout via its various distribution partners by providing marketing materials and artwork, and liaising with the talent to support the local publicity drives.
As the company continues to become more heavily involved in projects, it is seeking increased recoupment and is utilising its own money as well as drawing on funds from third-party sources.
"We're one of the primary forces of making these things close. Each film is a big transaction," says HanWay vice chairman Peter Watson. "On about 20% of films we're taking an equity-type risk and seeking to get equity-type returns."
Several other UK-based sales companies are also now actively involved in financing. "[The lack of pre-sales] is putting much more pressure on raising gap, soft money or equity. The only way to stay relevant is to bring money to the table," says Garrett, whose company is working on putting together a fund so it can co-finance.
Financial ties come in various guises. Some companies are able to draw on in-house funds, while others rely on relationships with third-party funders to bring finance to the table for projects they are packaging, sometimes in a non-official but regular capacity, other times in a more formal arrangement. Thorsten Schumacher's Rocket Science, for example, has utilised its funds to fully finance upcoming horror film Queen Mary. The company is backed by private sources and has the capability to completely bankroll projects. Embankment Films, meanwhile, regularly takes an executive producer position and often arranges finance for its sales titles.
Bankside Films is another company with financial muscle thanks to sister investment outfit Head Gear Films. Bankside was launched in 2007 and Head Gear in 2013, and the two outfits have the same shareholders. While they do not have an exclusive relationship, Head Gear regularly provides finance for Bankside to utilise on the projects it boards for sales. Head Gear works across a slate of projects away from Bankside, and Bankside represents films that do not involve Head Gear, but the close relationship puts both companies in a strong position.
"Bankside can bring Head Gear to the table in an aggressive manner; the risk profile of what they're prepared to invest in is greater when it's a Bankside film," says Bankside director Stephen Kelliher.
A move into financing is not the only approach. Several outfits, including Bankside, have been adding production strings to their bows in recent years.
"We're absolutely committed to sales, but we wanted to diversify and have another business that will enable us to be relevant if there are seismic changes in the distribution landscape," says Kelliher. "Taking the leap into that world [of production] was quite natural for us. One of the advantages of being a sales company is the knowledge of the marketplace — what distributors want, what cast works, what budget levels work. That's essential to producing successfully."
The company hired acquisitions executive Sophie Green from WestEnd Films in 2018 to lead the drive into production, utilising development funds provided by Head Gear. The slate is now maturing, with the first in-house Bankside production set to shoot this year (no further details were revealed at press time). While the general idea is to engage the sales side of the business once projects come to fruition, not every film will go down that path. The global rights to the project shooting this year, for example, have already been bought by an as-yet unannounced distributor.
Bankside will employ producers to steer in-house projects through production. The company is also looking at partnership models. At the beginning of this year, it struck an arrangement with Northern Ireland Screen and Screen Ireland to produce a slate of Irish features. "[The two organisations] wanted to do more cross-border projects but needed market support and finance," says Green. "We jumped at the opportunity."
The initiative is aimed at second-time filmmakers and the initial films will start being greenlit later this year. Each will be budgeted at $1.7m (¤1.5m).
Protagonist Pictures is also making the move into full production. The company hired producer Len Rowles from Wildgaze Films back in 2017 and tasked her with developing a slate of projects in-house. "The ambition is to be producing, often in collaboration with other producers," says Protagonist CEO Dave Bishop. "It's about taking a bit more ownership and being more involved in the process."
Protagonist is also now taking financial stakes in projects, both by using its own money and utilising third parties. "It's necessary to look at additional revenue streams from these new areas of our business," adds Bishop.
One company that has been combining sales operations with production for years is Independent. Founded in 2003, the firm may be most visible as a sales agent, but from day one has been focused on producing independent features.
CEO Luc Roeg explains setting up the company as a multifaceted business was both a creative and financial decision. "For production, having that sales infrastructure around you is really valuable because it's a great way of being fluent with talent — there's a constant flow of information between the two sides of the company," he says.
The economic reasoning comes from the sales side of the business delivering more consistent returns, which counterbalances the unpredictable, but occasionally more profitable, nature of the production side.
Roeg believes Independent is better placed than ever before in a marketplace where content is king. "The business model has never felt more in tune," says Roeg. "There's going to continue to be a strong appetite for content. I can't see that dropping off in the next decade."
Independent, alongside several other companies, is also putting considerable effort into television production as the small-screen industry continues to blossom. The company's development slate is now approaching a 50/50 split between film and TV, reveals Roeg.
The new wave
Several companies have been set up with the evolving market in mind. Altitude Films, for example, is essentially an indie studio that works across the value chain from in-house development, through production, sales and UK distribution.
Another, Cornerstone Films, was launched in 2015 by Alison Thompson and Mark Gooder as a direct response to the changing landscape. "We were conscious of the shifting paradigms," Gooder recalls. "From the start, our future-proofing was us reimagining how you would create a sales business for the future, with low overheads rather than the traditional approach involving a lot of people and a lot of flash. We understood the pre-sales business was under attack, so it was about building projects with producers and financiers, attaching ourselves to more IP, giving ourselves more ownership and influence."
He explains the sales efforts of the business "keep the lights on". The company took a traditional approach to Gurinder Chadha's Blinded By The Light, sealing several pre-sales at Cannes to complete the budget before scoring a splashy $15m deal with New Line and Warner Bros for the rest of the world after the film's Sundance premiere.
But the plan is to grow the business through its production and finance activity. "Producing films is not a way to get rich quickly and you can't build a model predicated on having a breakout hit every year," says Thompson. "But in the event of success, you're creating really strong foundations for the business."
Cornerstone takes an executive producer position on some projects and works closely with a small group of financiers to occasionally make investments. With the production slate across both film and television having been in development for three years, the plan is to now start producing one or two in-house projects per year.
Film Constellation, launched in 2016 by former WestEnd and HanWay executive Fabien Westerhoff, is ostensibly a sales company but has an atypical approach to the business. "The company was set up as a boutique production finance company, with global distribution at its core," says Westerhoff. "Instead of the traditional sales agency model where films are filling a sales pipeline, we reverse-engineer it using sales and production finance to service our producers. The end objective is to be a project green-lighting source for producers, leveraging our own fund in sync with the international marketplace."
In addition to working with third-party lenders and equity players, Film Constellation is able to draw on backing from parent company Playtime (the Paris-based sales group formerly known as Films Distribution). "Constellation's investments materialise as sales advances, gap financing and financial co-productions that we structure from our Playtime Group's fund. This enables us to fast-track a project to market," adds Westerhoff.
Playtime's backing gives Film Constellation an obvious advantage when it comes to bidding on projects, but the company still looks to become involved at the earliest possible stage. "On 90% of our films we get involved at script stage. We require a producer and director attached, and then work to establish what budget the market can sustain, advise on casting, and run through various financing and co-production models," says Westerhoff.
"[Sales agent] is an antiquated term for the diversified work we do. I see Constellation as a production partner and a conduit to connect filmmakers and content with a global audience."
US
The middle of the market collapsed when the new-look US sales companies realised they needed to focus on prestige content. They talk to Jeremy Kay about what happens now.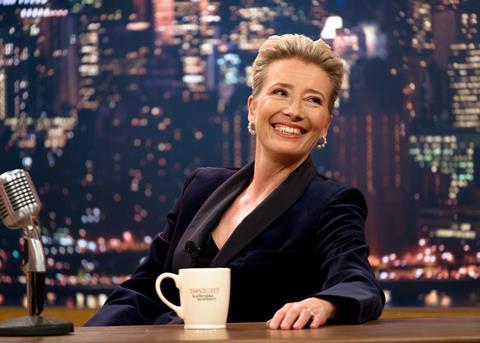 Savvy sales agents in the US saw the writing on the wall five or more years ago. As the media landscape shifted and viewing habits changed, it was no longer viable to remain strictly a third-party purveyor of film.
In an age of streaming platforms, the decline of the traditional TV advertising model and home entertainment all piled pressure on international theatrical distributors to simply buy better content. Faced with far pickier buyers, sellers realised that to compete with studio fare and entice audiences off the sofa, their slates needed to be better than ever.
"That created a bottleneck from a selling perspective," says Stuart Ford, chairman and CEO of AGC Studios. "At that point a lot of the premium projects were being sold by producer-financier-sellers, whether they're the Lionsgates of this world, or the larger independent companies like ourselves and FilmNation. That squeezed the middle tier of the marketplace, where a lot of sales agents were selling good, solid films and home-entertainment-facing content. That whole area in the marketplace has become very challenged."
Ford was in the volume business during his days at the helm of IM Global and for several years successfully produced and financed select titles on his sales slate. At AGC Studios, sales remain important but are no longer a central part of the business, and the goal is also to develop, produce, finance and deliver content in what he calls "a golden era of content creation".
If the timing is right, AGC will bring sales titles to major markets, such as Neil Burger's sci-fi Voyagers in Berlin, or Roland Emmerich's Second World War tentpole Midway in Cannes last year. "We are in no way turning our back on the independent distributor marketplace; we still think it's an important part of the ecosystem," he says.
Glen Basner wasted little time investing in content after he launched FilmNation Entertainment 10 years ago. Moving away from the strict third-party sales model, he says, serves several purposes. "It diversifies revenue streams and offers the potential for greater margin at a time when international valuations have decreased," says Basner. "It allows sales companies to have greater control and impact over the creative execution of a film and lastly, it allows for international sales companies to build libraries having greater value than simply a small sales fee on revenue."
Bigger swings
FilmNation has produced and/or financed such films as Arrival, The Big Sick and recent Sundance hit Late Night. All three titles landed major distribution deals, and in the case of the first two, prospered at the box office and earned Oscar nominations. Late Night opens later this year. All of this — the hefty sums paid for Midway or AGC's Berlin sales title Voyagers, or Voltage Pictures' Amy Schumer comedy I Feel Pretty and YA adaptation After — shows the level of material required by buyers nowadays.
"We are investing in fewer films at this point but taking bigger swings," says Jonathan Deckter, president and COO of Voltage Pictures. "An example of this is Eve, the $35m action thriller starring Jessica Chastain, Colin Farrell and John Malkovich. That film is in post and we have very high hopes for it. Basically the financing was the same as I Feel Pretty — we greenlit the movie in August, started shooting in September. We fully financed without a bank loan or equity partners."
To be a traditional sales agent now is to risk being left behind.
"The sales agents get the package from the agents and producers and we're all bidding for it, so if ever we can avoid that by developing something or going in early on something, it's important," says Gary Hamilton, chairman of Arclight Films.
Arclight has invested in, among others, prison-break drama Escape From Pretoria, starring Daniel Radcliffe, and the upcoming Second World War film Killer 10, which Phillip Noyce will direct. Hamilton wants to increase the number of films he produces annually from one or two to three to four — roughly half of his annual sales slate.
When these sales companies saw it was time to step up, they found financial partners. These have ranged from high-net-worth individuals — such as property moguls Steven B Samuels, Anthoni Visconsi and Dominic Visconsi who are among the FilmNation backers (with Roadshow Distribution), or Symantec CEO and Fibonacci Films founder Greg Clark for AGC Studios — to institutionalised investors, regional funds and larger media companies.
"You cannot be passive," says The Exchange CEO Brian O'Shea, whose company has acted as an executive producer for years and just served as physical producer on its first feature, the upcoming Drew Barrymore comedy The Stand-In. "We're never going to be a passive sales agent where we just get handed a film and then we go off and sell it. We're always doing more than just sales, even if we just have the sales rights — we're doing the financing, we're shepherding the equity, we're negotiating on behalf of the producers and the soft money."
Cinema Management Group president Edward Noeltner sold a stake in his company to investors The Cleveland Family Trust 10 years ago, which gave him the leverage to afford higher advances when bidding for material and invest more in marketing sales titles to potential buyers. "We are definitely developing more properties and coming in on projects much, much earlier in order to ensure we have product ready to attract financing and become go-projects," Noeltner says.
The company has served as executive producer on numerous films and has built a strong track record as a purveyor of independent animation, for example, putting up finishing funds on A Yeti Adventure (aka Mission Kathmandu), and helping to develop the original IP on Seal Team and cash-flowing part of the production budget.
Living with the streamers
The rise of streaming platforms and their direct access to consumers inevitably throws the future of sales agencies as intermediaries into doubt. Sales agents might sell the world on a title to a streamer, or they might find themselves in a race with a streamer to secure rights to a project or the services of talent. Yet they co-exist.
"We simply compete as best we can by offering a distinctly different experience for filmmakers and by originating our own material," says FilmNation's Basner. "Once we have access and control of a film project, any streamer immediately goes from competitor to potential customer."
The value of physical film markets is a perennial talking point, but few in the sales space are ready to write them off. AGC Studios' Ford notes while less business gets done on fewer titles, there is still demand for strong, commercial titles.
Coming to a market with an appealing package is efficient, yet not everybody can do this. "At the mid and lower end, my sense is it's becoming incredibly hard to pre-sell these movies," he says. "If you've got a finished movie and you've got a lot of unsold territories, almost everybody wants to go and sell to a streamer."
France
France's sales companies are balancing their deep cinematic roots with a desire to move into new formats. They tell Melanie Goodfellow how they are making that happen.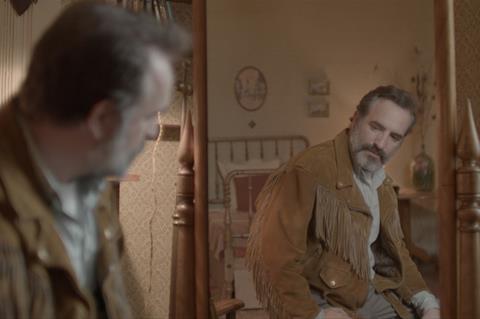 France boasts one of the biggest and most influential independent film sales sectors in the world, which shines on its home turf of Cannes Film Festival. More than 50% of the films in official selection are sold by French companies, which are also out in force across Directors' Fortnight and Critics' Week.
Dimitri Stephanides, co-founding partner at WTFilms, which is handling sales on French director Quentin Dupieux's Directors' Fortnight opener Deerskin, says selection at an A-list festival is becoming a prerequisite.
Launched with a focus on the sale, production and financing of genre features in 2012, WTFilms has "spread its wings" into a wider sales slate of French-language dramas and comedies over the last 12 months. Although it achieved good business on some titles such as the drama Through The Fire, the company is now "re-centring" back to genre. "It's increasingly difficult to predict the potential of French-language films. They have to tick all the boxes — good director, good cast and A-list festival," says Stephanides.
Furthermore, WTFilms is getting deeper into production with a slate of five soon-to-be announced feature films and has also branched into TV, recently handling Sensitive Skin, starring Kim Cattrall, and a documentary series on drugs kingpin Pablo Escobar.
"In today's environment, where nobody knows where the market is going to go, it's important to have a foothold in different formats," says Stephanides.
Sales veteran Nicolas Brigaud-Robert at Playtime Group, which is selling Directors' Fortnight titles Zombi Child and The Bare Necessity, notes the concentration of sales around a handful of titles. "It's a winner-takes-all type of business right now… some movies continue to generate extremely high returns but it happens around fewer and fewer titles," he says. He points to Berlin titles By The Grace Of God and Who You Think I Am as two films that have done well for the company this year.
"These were our two big surprises," he reveals. "They compensated for much weaker sales than we expected on the other titles."
Playtime still regularly sells features on a territory-by-territory basis but worldwide deals to SVoD platforms have increased year on year since 2016. "If you look at our worldwide deals with Netflix, we sold them two movies in 2016, three in 2017, four in 2018 and five in 2019. The trend is clear," he says. "What's not clear is whether prices will hold up given it's not feature films that are driving people to subscribe to SVoD platforms today but rather original content and in particular serialised drama."
Small time
Playtime has branched out into TV drama sales and its slate includes French comedy-drama series Mental and Swiss political intrigue drama Helvetica and police thriller Trauma. Brigaud-Robert notes the move sees Playtime reuniting with partners it first worked with in cinema: Mental is produced by Marc Missonnier's Lincoln TV, while Helvetica is co-produced by Rita Productions (My Life As A Courgette) and Versus Productions (Mothers' Instinct).
"We're not doing this shift on our own but with everyone we've been working with all these years," says Brigaud-Robert.
Put simply, TV drama is where everyone is right now. And traditional TV producers are increasingly looking beyond their national broadcasters for finance in order to tap into an increasingly global audience. "Before, I was useless to a French TV producer — he or she knew who to have lunch with at France Télévisions," notes Brigaud-Robert. "But in a globalised content world that's changed. We know content and how to sell it and have historical relationships with producers and talent around the world."
He suggests there will always be space for boutique-style companies specialising in arthouse titles, working with an art gallerist business model, revolving around smaller bespoke screenings and higher commissions.
World film sales pioneer Hengameh Panahi, president and founder of 34-year-old company Celluloid Dreams, has navigated a variety of market shifts. She sees clearly that sales companies can no longer survive on sales alone. "We can't just sit back and hope our films will perform once they're completed," she says. "We have to help that to happen all along. In order to have a say in the production process, we have to bring financing and be one of the partners.
"We have to evaluate market value via our expertise, play a more significant role than before with film financing and production, and deliver the results to maintain the health of our companies. If we manage, we can make much higher returns and compensate for the films that don't fly."
But she adds it is impossible to single out any particular business models that work particularly well in the present climate. "In such a fast-changing context, the best way to move forward is to not follow any particular model, as it would be yesterday's success and obsolete by the time you start," she says.
Panahi, who will be in Cannes with Un Certain Regard animation The Swallows Of Kabul, is in the process of reconfiguring her company in response to recent market developments. She says the days of plush offices and large head-counts no longer chime with the market zeitgeist.
"Looking glitzy, like a big player flush with cash, no longer has a positive impact with the buyers. Everyone is struggling and the waste is not fashionable," she says.
But in spite of the challenges, a handful of sales companies continue to be launched out of France each year. The most recent arrival is Totem Films — led by Bérénice Vincent, Agathe Valentin and Laure Parleani — which is making its market debut this Cannes.
Totem is working across formats, with cinema and a strong editorial line at its heart, and a desire to partner with both traditional and new players. "Yes, it's a complex time but that makes it an excellent time to get creative," Vincent says. "Market players are looking for new approaches and fresh perspectives. There is a thirst for renewal."