Danish major Nordisk Film has selected the team that will front its push into Norwegian productions led by Harald Zwart's 12th Man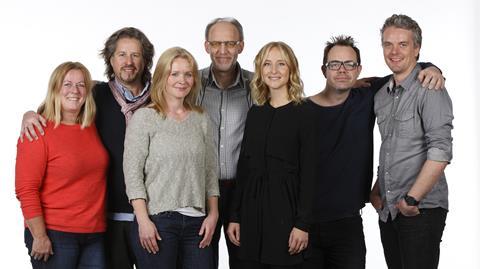 Harald Zwart's Second World War epic 12th Man has been named as the first feature to be produced by Nordisk Film Norway.
"We are planning a 55-day shoot from March 2016 in the northern region of Troms, on a $8.4m budget," said head of production Aage Aaberge.
"Post-production will be rather long, because of extensive work on VFX, so the premiere will be early autumn 2017."
Nordisk Film Production CEO Henrik Zein, said Aaberge will lead "the best production team in Norway", which will also comprise producers John Einar Hagen, Sigurd Mikal Karoliussen, Elisabeth Kvithyll, development producer Kristoffer Metcalfe, development and production coordinator Live Bonnevie and production controller Tove Mar.
"There is so much happening in Norwegian film and television drama, and we want to be part of this development," Zein added.
""More and more we see Scandinavia as one film industry, with many international connections, which means more alternatives, but also more complexity.
"This Norwegian team will collaborate with their colleagues in Denmark and Sweden."
Scripted by Petter Skavlan (Kon-Tiki), 12th Man is the true story of Norwegian resistance hero Jan Baalsrud, a UK trained commando who was the only survivor of a failed raid of the German air control tower at Bardufoss in 1943.
It will be Zwart's first film in Norway after three Hollywood productions, most recently The Mortal Instruments: City of Bones (2013).
"There is no doubt that the film community in Norway needs a locomotive like Nordisk Film to secure the continuity and solidity required to realise major film projects in the future," said Aaberge, who has produced more than 30 features.
Aaberge has headed Nordisk's Norwegian outfit since 2003. He also signed Oscar-nominated Kon-Tiki.
Besides 12th Man, Aaberge's slate includes Norwegian director Erik Poppe's biopic of Norwegian expressionist painter Edvard Munch, which is currently being scripted.