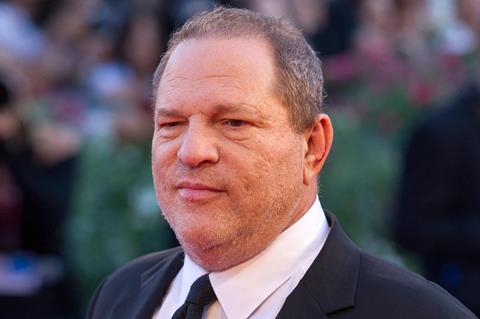 Transatlantic indie Lightbox will explore the rise and fall of Harvey Weinstein in a feature length doc for BBC2.
Directed by award-winning director Ursula Macfarlane (One Deadly Weekend in America, Charlie Hebdo: Three Days that Shook Paris), Weinstein (w/t) will chart the film and TV mogul's rise to power and prominence from his first steps in Hollywood in the 1970s.
The doc will use the recent sex harassment scandal to explore the history of Hollywood and the exploitation and abuse that developed with the emergence of the studio system in the 1930s.
It will illuminate how the powerful have been able to shield themselves and behave with impunity.
The 90-minute film includes interviews with actresses seeking to tell their stories, together with journalists, producers, directors, actors, agents, lawyers and others who have previously been unable or unwilling to talk publicly about Weinstein and the culture of fear and abuse in Hollywood.
Weinstein was commissioned for BBC2 by Tom McDonald and controller Patrick Holland, while the commissioning editor is Simon Young.
It is being executive produced by Lightbox co-founders Simon and Jonathan Chinn and is moving into production now.
Lightbox has offices in Los Angeles and London and has just seen LA 92, a feature doc for National Geographic marking the 25th anniversary of the LA riots, shortlisted for an Oscar.
In a statement, the Chinn cousins said: "Through telling the story of Weinstein's extraordinary rise and fall, this film will really get to the heart of the big questions that lie at the centre of the scandal: how did Weinstein get away with his behaviour for so long? What does his story reveal about how powerful men have operated in Hollywood and beyond? And will this be a watershed moment in terms of the way women are treated in the workplace?"
This article first appeared on Screen's sister publication Broadcast.