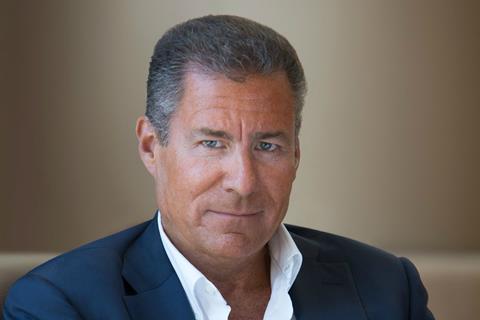 HBO chairman and CEO Richard Plepler is leaving the premium cable network after 27 years, apparently as part of a shake-up of WarnerMedia's TV network operations under new owner AT&T.
Plepler's departure, revealed in a leaked memo to HBO staff, comes days after reports that former NBC Entertainment chairman Robert Greenblatt is in talks to join WarnerMedia to oversee a new unit combining HBO, the Turner networks including TNT and TBS and WarnerMedia's streaming service, set to launch later this year.
The news also follows the rejection by a federal appeals court of the US justice department's challenge to the acquisition of what used to be known as Time Warner by telcom giant AT&T.
In his memo, Plepler, who joined HBO in 1992 and had been in his current post for the past six years, said HBO is at "an inflection point in the life of this wonderful company." He described his time with the network as "a journey of great pride and accomplishment because so many of you, and many others before us, have made HBO a cultural and business phenomenon. Thanks to all of you, we are today churning on all cylinders both creatively and as a business."
The memo did not reveal Plepler's future plans.
As co-president of HBO from 2007 to 2012, Plepler gave greenlights to some of the network's most successful series, including Game Of Thrones, Girls, Veep, and Boardwalk Empire. He also shepherded British action series Strike Back, the first primetime original for HBO's sister network Cinemax, co-produced (after its first season) by the US outlet with Sky.
Greenblatt left NBC, where he oversaw primetime entertainment programming, last September after two years at the broadcast network. Before joining NBC, he had been a stage and TV producer and, from 2003 to 2010 president of entertainment at HBO's premium cable competitor Showtime.
HBO did not immediately comment on Plepler's departure or the reports of talks with Greenblatt.