EXCLUSIVE: Mark Harris will portray the bare knuckle boxing fighter in UK crime drama.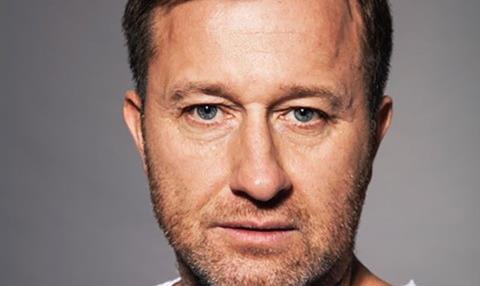 London-based Hereford Films has acquired film rights to the autobiography of Roy 'Pretty Boy' Shaw [pictured left], the notorious bare knuckle boxer.
Mark Harris will star as Shaw in the film, titled Pretty Boy, which will be directed by Neil Jones from a script by Ray Bogdanovich and Dean Lines, the writing duo behind upcoming crime drama The Hatton Garden Job, which is also set to star Harris.
Jones previously directed boxing biopic Risen, which won a Welsh BAFTA for leading actor Stuart Brennan in 2011.
Executive producers for Hereford Films include Billy Murray and Adam Stephen Kelly.
Shaw is noted for three fights with fellow bare knuckle boxer Lenny McLean, a biopic of whom recently wrapped shooting in London. Shaw's story includes brushes with many of London's most notorious criminals, including the Kray twins.
The script is based on Shaw's popular autobiography. Further casting on the project is now underway ahead of a planned early 2017 shoot.
Hereford Films CEO Jonathan Sothcott said: "I was looking for a really hard hitting, brutal British gangland biopic for our slate. When Mark brought me the Roy Shaw story, it was a perfect fit: it is the part he was born to play.
"I met Roy back in the day and he was a fascinating character. This will be a highly commercial, incredibly violent British film in the tradition of Bronson and Rise of the Footsoldier which will deliver exactly what the huge audience for those films craves."
Jones added: "I want to make this the hardest hitting British gangland biopic ever made. This is a fantastic star vehicle for Mark and one of the great British underworld stories. Mark has a boxing background – he was ABA Champion at the Fitzroy Lodge – and that will add a layer of authenticity."
Hereford Films' recent productions include British crime sequels Bonded By Blood 2 and We Still Steal The Old Way. The company is currently developing a new series of Carry On comedy movies.