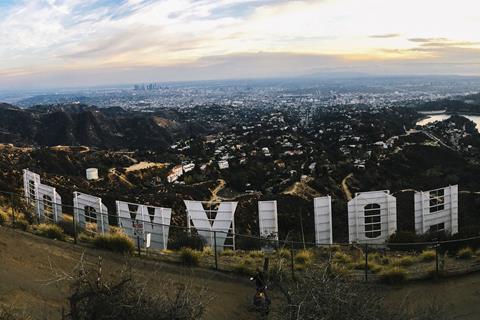 Leaders of Hollywood's major unions have come out in support of the International Association of Theatrical Stage Employees (IATSE) as it moves towards authorisation of a strike against producers.
"On behalf of our hundreds of thousands of members working across film and television, we stand in solidarity with our IATSE brothers, sisters and kin," said the unions in a statement signed by heads of the Directors Guild of America, performers group SAG-AFRTA, the Teamsters and the Writers Guild of America East.
"The basic quality of life and living wage rights they're fighting for in their negotiations are the issues that impact all of us who work on sets and productions," the unions' statement added. "We stand with the IATSE."
Officers of the Writers Guild of America West have also expressed solidarity, tweeting: "We stand with our sisters and brothers of IATSE in their worthy fight for safe working conditions and a fair contract."
IATSE called for a strike authorisation vote this week after reaching an impasse in negotiations over a new basic agreement with the Alliance of Motion Picture and Television Producers (AMPTP), which represents the Hollywood majors, Netflix and Amazon Studios. The existing basic agreement expired at the end of July but was extended to September 10 to allow negotiations to continue.
A strike by IATSE, whose 150,000 members include editors, cinematographers and production designers, would shut down production on major films and many broadcast and streaming series across the US.
Projects being made under IATSE's current agreements for low budget features and pay television should not be immediately affected, however, since those agreements run to the end of 2022.