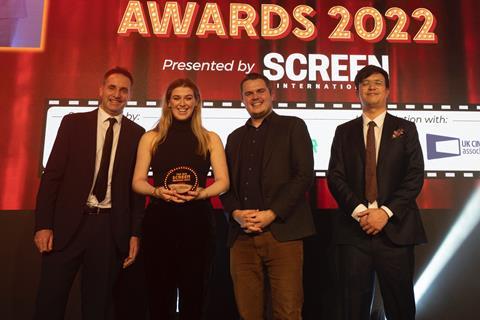 Honor Swinton Byrne and Boiling Point director Philip Barantini were honoured at the 2022 Big Screen Awards, whilst Jamie Dornan accepted the best British film of the year award for Belfast.
The event hosted by Screen International celebrates the UK cinema industry, and was held last night at The Brewery in London.
Swinton Byrne (daughter of Tilda Swinton), who starred in The Eternal Daughter and The Souvenir films, was named breakthrough British actor of the year. After accepting her award, she said: "It means a lot, it's a nice confidence boost to remind you that you're part of a team and people appreciate what you do."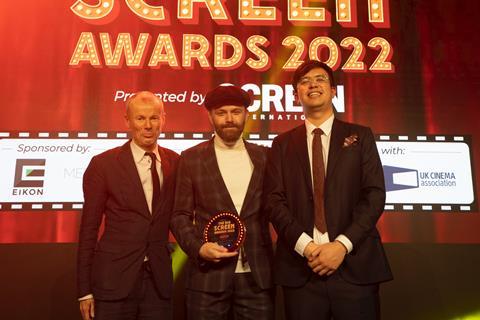 Barantini won breakthrough British filmmaker for Stepham Graham restaurant drama Boiling Point, which was shot in one continuous take.
"I'm absolutely blown away by this to be honest, I wasn't expecting that," said Barantini, who is currently working on a TV spin-off of Boiling Point for the BBC. "Thanks to Screen and everyone who was involved in [Boiling Point]."
Dornan appeared via video link alongside Belfast co-star Jude Hill after the film won a public vote from a shortlist of titles selected by Screen's editorial team. Speaking from the set of Kenneth Branagh's latest film A Haunting In Venice, he said: "We feel very lucky that Belfast has found such a great audience at such a difficult time to go to the cinema and this award being voted for by the audience means a great deal to us."
Hill added: "Ken [Branagh] has decided to put us together for a new Agatha Christie movie, I'm not sure if that's a good idea or a bad one but we'll see!"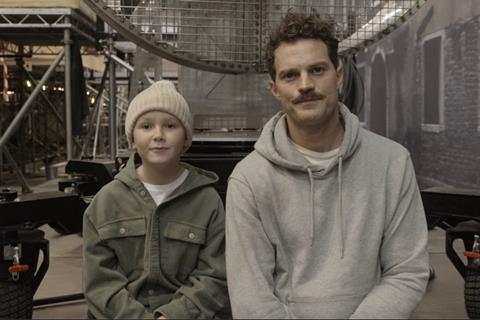 Walt Disney Studios Motion Pictures UK & Ireland meanwhile were awarded a special recognition award as distributor of the decade. The company has been the most successful studio at the UK box office in the last 10 years, earning £2.21bn in total across the decade for an overall 20.5% market share.
Lee Jury, co-head of Walt Disney Studios UK/EMEA, said: "We are thrilled that these awards happen and shine a lot of light on all the talent that is in this country and this industry. Thank you to all of the agencies and support teams, PRs, creatives, that are [contributing] so much to our success over the years, and thank you to Screen."
Top Gun: Maverick picked up the blockbuster release of the year award, which celebrates a release that galvanised audiences to return to cinemas. The film grossed a huge $102m at the UK box office after star Tom Cruise held out for its cinema release during Covid.
John Fletcher, managing director of Paramount Pictures UK, and Ray Ward, director of sales, exhibitor marketing & distribution (UK & Ireland), collected the blockbuster award.