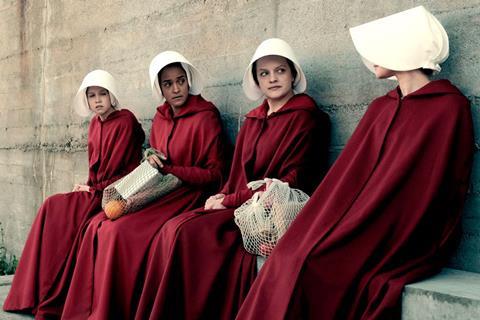 A streaming service has finally won the ultra-competitive outstanding drama series category at the Emmys, but perhaps surprisingly it was Hulu, rather than Netflix or Amazon, that finally took the top prize.
Hulu's The Handmaid's Tale triumphed against Netflix successes House Of Cards, The Crown and Stranger Things, AMC's Better Call Saul, NBC's This Is Us and HBO's Westworld to win best drama.
The show also won in many of the other top drama categories, including best actress for Elisabeth Moss, best supporting actress (Ann Dowd), directing (Reed Moreno), writing (Bruce Miller) and guest actress (Alexis Bledel) and eight awards in all.
Overall Hulu had 18 nominations this year, compared to Netflix's 91 which was its biggest haul ever and second only to HBO's 111. Despite 20 wins on the night, Netflix failed to land many big prizes, with best drama contender Stranger Things missing out in the five major categories it was nominated in.
The network's biggest award was the Black Junipero episode of Black Mirror, which won best TV movie, and John Lithgow's best supporting actor win for The Crown.
Hulu's major win was will also be galling for Netflix rival Amazon, which earned 16 nominations but didn't win a single major award. Its biggest hope was once again Transparent, but star Jeffrey Tambor couldn't make it a hattrick in the best lead actor in comedy series category.
Earlier this month Amazon Studios boss Roy Price signalled a strategic shift for Amazon, saying he was looking for "big shows to move the needle" like Game Of Thrones. They announced five new projects with "international appeal" including a period drama from Wong Kar-wai and a comic book adaptation from Seth Rogen.