London's Institute Of Contemporary Arts (ICA), the organisation dedicated to showcasing indie and artist filmmakers, is forming the Independent Film Council, a body of experienced industry that will advise on the ICA's activities.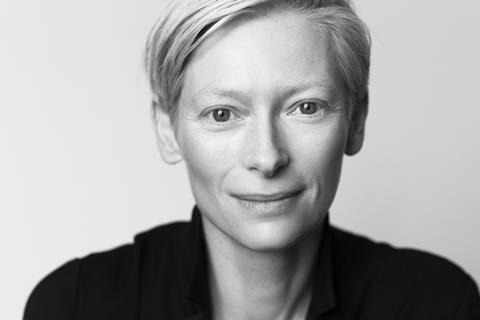 There are 13 members of the inaugural council: Tilda Swinton, producer Stanley Buchtal, filmmakers Gerald Fox, Laura Poitras, Apichatpong Weerasethakul, Naeem Mohaeimen, James Richards, Martine Syms, academics Erika Balsom and Laura Mulvey, editor Walter Murch, the NFTS' head of Screen Arts Sandra Hebron, and Sundance Institute's documentary programme director Tabitha Jackson.
The council will convene once a year as a think tank that will discuss the ICA's strategy. The first meeting will take place this Saturday (April 21).
Swinton recently voiced one of the characters in Wes Anderson's Isle Of Dogs and will next be seen in Luca Guadagnino's Suspiria remake. Laura Poitras' most recent film as a director was Julian Assange doc Risk, she also executive produced Chelsea Manning doc XY Chelsea, which is currently in production. Apichatpong Weerasethakul is the Palme d'Or-winning director of Uncle Boonmee Who Can Recall His Past Lives and his most recent film, Ten Years In Thailand, will premiere as a special screening at this year's Cannes Film Festival.
Founded in 1946, the ICA hosts a year-round programme of films, talks and exhibitions that explore the world of art film. The organisation operates its own two-screen cinema in central London and also distributes films around the UK. This weekend, the ICA is hosting the third edition of its annual Frames of Representation festival.
"Independent voices need a platform. At no time has this been more vital, more needed, and more critical than in the face of rampant commercialisation and the populism that permeates all sectors of society today. Our esteemed colleagues on the Independent Film Council help us to further extend our reach as we share with them our ideas and vision for the future of independent cinema and its role in confronting the pressing issues of our times," commented Stefan Kalmár, director of the ICA.