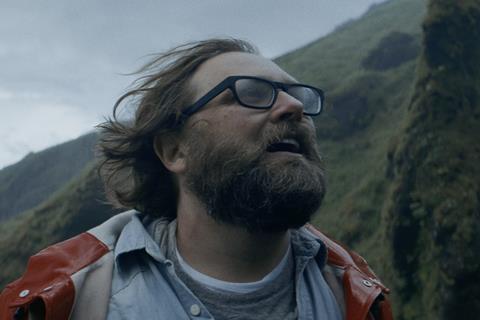 Dark Star Pictures has acquired US rights to the darkly comedic Iceland-set thriller Spell, the first film production from Crush Pictures and an international sales title on the Visit Films slate.
Music video director Brendan Walter, who has worked with the likes of Green Day, Panic! At the Disco, and Weezer, made his feature directorial debut on the film, which shot in Iceland and follows an American illustrator running out of medication and grieving the death of his fiancée who wanders the Icelandic countryside unsure whether he is experiencing magic.
Dark Star Pictures has set a November theatrical release in include Los Angeles and New York followed by VOD and DVD release for Spell, which premiered at the Los Angeles Film Festival last summer.
Barak Hardley, Jackie Tohn, Birna Rún Eiríksdóttir, Magnús Jónsson and Weezer frontman Rivers Cuomo star. Hardley wrote the screenplay.
Dark Star president Michael Repsch brokered the film with Visit Films' Ryan Kampe and Lydia Rodman on behalf of the filmmakers and said, "Spell is a film that stays with you. The haunting visuals, pop soundtrack and eerie score help to create a viewing experience that is darkly comedic yet highly unnerving. Audiences are in for a treat."
Producer Jon Lullo of Crush Pictures, an offshoot of music management company Crush Music, said: "As a company with deep roots in music, it's rewarding to bring Patrick's unique talent for storytelling through music to life in a different platform and to have a song like Weezer's 'California Snow' closing out the film."