Initiative is relocating from Croatia for seventh edition.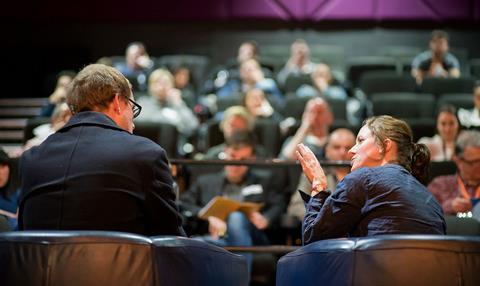 The 2017 edition of the Independent Cinema Office's Developing Your Film Festival programme will this year be held for the first time at the Edinburgh International Film Festival (June 21 – July 2).
The course, which has been running for seven years, is badged by the ICO as the only training programme designed specifically for film festival professionals. It is aimed at personnel working for established festivals and focuses on key lessons in audiences, profile and sustainability.
Speakers on the programme this year will include Dagmar Forelle, formerly head of sponsorship at the Berlinale. Previous speakers at past editions of the programme include representatives of festivals including Rotterdam, Hot Docs, Göteborg and Toronto.
For the previous six years, the course has been held at the Motovun Film Festival in Croatia. In 2017, it will run in conjunction with Edinburgh's industry programme (June 16-21). The decision to move the event has been taken by the ICO because the organisation believes the new dates will be more practical for industry professionals.
The initiative is funded by Creative Europe's MEDIA programme and supported by the British Council.
Catharine Des Forges, director of the Independent Cinema Office, commented: "Film festivals find new routes for everyone in the film industry. Ideas that have changed film culture and business are born, grow and explode at film festivals.
"It's been incredible to help people who are leading the way over the last six years, to see so many international collaborations begin and so many people go away with eyes open and ideas flowing. Being innovative is always risky, and on Developing Your Film Festival we help build a rock solid base that helps festivals stay sustainable and sane."
Ken Hay, CEO of Edinburgh International Film Festival, added: "EIFF is delighted to be working with ICO in hosting the 2017 Developing Your Film Festival programme in Edinburgh.
"At a time of great change and challenge in the world, film festivals have never been more important in providing a safe space for both industry and audiences alike to come together to discover, discuss and debate. It is especially timely that this year's programme is being held in the world's leading festival city as it celebrates 70 years of celebrating the extraordinary."