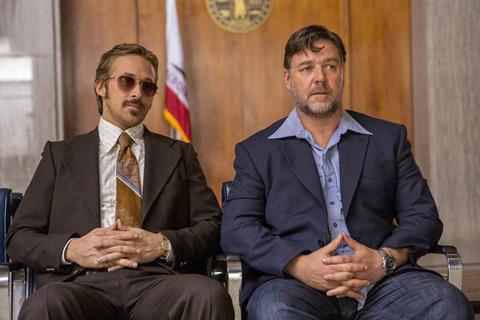 After months of speculation, UK distributor Icon Film Distribution has been sold to home entertainment specialists Kaleidoscope and main investor Schneider Media Investments (SMI), a source has confirmed to Screen.
The deal follows a number of misfires for Icon. The company's early hits included horrors The Babadook and It Follows but expensive disappointments since then have included Russell Crowe-Ryan Gosling starrer The Nice Guys, Nicolas Winding Refn's Neon Demon, John Michael McDonagh's War On Everyone and Tom Hanks comedy-drama A Hologram For The King.
Icon's library ranges from mainstream hits such as Paranormal Activity, 30 Days of Night, Transporter 3 and What Women Want to critical hits and breakouts such as Tom Ford's A Single Man, La Vie En Rose, Man On Wire, and Nicolas Winding Refn's Drive.
Kaleidoscope also recently took over The Works' sales slate and library.
Icon head of distribution Zak Brilliant has now left the company, following a string of depatures over the last 12 months.
The firm is one of many UK distributors struggling with the pound's drop against the dollar and euro.
Mark Batey, Chief Executive of the FDA, said: "The closure of Icon as an independent UK film distributor is a further example of the high-risk, brutally unforgiving business of releasing films in the heavily supplied UK theatrical marketplace. Over the last decade, while UK admissions have remained steady at around 170 million per annum (a per capita frequency of 2.6), there has been a digital-era proliferation in the supply of new titles, making 'cut-through' all the more challenging."
Kaleidoscope was unavailable for comment.