EXCLUSIVE: Local talents shine at inaugural Macao fest.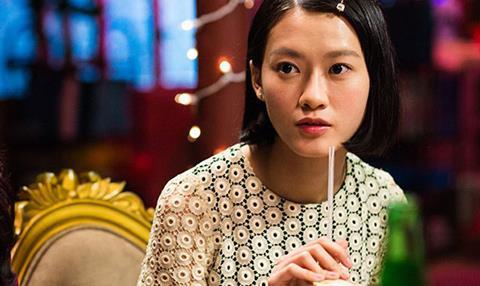 Hong Kong-based One Cool Group has branched out into international sales, with Tracy Choi's first feature Sisterhood on its debut slate. The new sales division, One Cool Pictures, is headed by former Distribution Workshop executive Christy Choi.
The film, which is set to make its world premiere in competition at the inaugural International Film Festival and Awards Macao (IFFAM) on Dec 12, revolves around the friendship of two young girls who work in a massage parlour before the 1999 Macau handover.
The cast includes Gigi Leung, Fish Liew, Jennifer Yu and Taiwan actor Lee Lee Ren. The majority of the filming took place in Macao, with a couple of scenes shot in Taiwan and Hong Kong.
Based on Choi's original story idea, the screenplay is written by long-time Milkyway Image's writer Au Kin Yee who most recently won the Golden Horse for best original screenplay for Life Without Principle in 2012.
As a recipient of the first Support Programme for the Production of Feature Films, the film was awarded MOP$1.5m ($190k) in 2013 by the Cultural Affairs Bureau of Macao. The film is also financed and produced by One Cool Film Production.
Born and raised in Macau, Choi is a rising independent filmmaker. In 2012, her documentary short, I'm Here, won the Jury Award at the Macau International Film and Video Festival.
"The film represents the strength of Macau's filmmaking, with a good glimpse of the new talents in Macau," says producer Ding Yuin Shan who has previously worked on over 30 films for Johnnie To's Milkyway Image.
Ding is currently a senior lecturer at the Hong Kong Academy for Performing Arts, where Choi received her MFA degree in film production. She also studied filmmaking at Taiwan's Shih Hsin University.
The key crew also includes new local talents such as DoP Cheong Sin Mei and music composer Ellison Lau, both of whom are from Macau.
Launched in 2013, One Cool Group is not only a financier and producer, but also involves in post production and special effects.