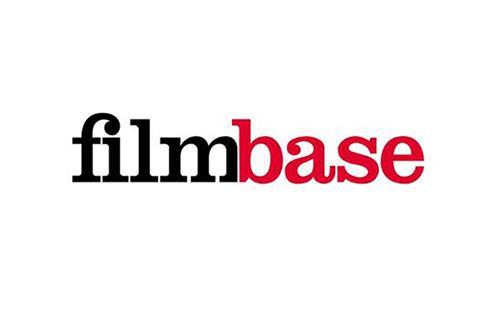 Filmbase, the Irish-based organisation which has supported hundreds of filmmakers through training, award schemes and equipment hire, has gone into liquidation following an audit from The Arts Council, a primary provider of funding.
Filmbase also published the industry publication Film Ireland, which had moved online in recent years.
On Thursday, the organisation issued a statement on its website and through its database that it was going into liquidation.
"It is with great sadness that the staff, management and board of Filmbase announce that, after thirty-two years of serving the Irish film community, the organisation is coming to a close," it said.
"Filmbase has been fighting for many years against difficult financial circumstances and as a not for profit organisation that fight has always been a tough and challenging one. Debts which had accumulated at the organisation had reached a point where it was unrealistic for Filmbase to continue operations. This is a decision which has been reached with great sadness by all involved and the organisation will now move into voluntary liquidation."
The news emerged after The Arts Council sought an independent audit, having become aware of financial issues at Filmbase, located in Dublin's Temple Bar, in recent days.
"The Arts Council became aware of the financial difficulties at Filmbase last Monday, 5th March," it said in a statement. "We sought immediately a detailed account from the company on a number of matters and gave the company until Thursday 8th March at 5pm to respond. A satisfactory response was not received.
"We appointed independent auditors to investigate the matter on Friday 9th March. Under the terms and conditions of Arts Council funding the organisation must comply with the auditors. Our auditors went on site on Monday 12th March.
"The board of Filmbase informed us the following morning (Tuesday 13th) that it intended to go into liquidation. On Wednesday 14th, the board informed us that the staff have been laid off and that the company had ceased trading pending liquidation."
The Arts Council has expressed concern that money awarded to two artists under the Reel Art Scheme, which is managed by Filmbase, has not yet been paid.
Important institution
The importance of Filmbase in the sector over the past three decades cannot be overestimated. The organisation has been instrumental in the nurturing and development of Irish film talent.
Several filmmakers, including Room director Lenny Abrahamson and Cartoon Saloon's Nora Twomey, nominated for an Oscar this year for her film The Breadwinner, cited Filmbase's support of their careers and expressed sadness at the news.
The Irish Film Board's chief executive, James Hickey, said in a statement that Filmbase had helped foster creative talent for many decades.
"Since 1986, Filmbase has been a crucial cornerstone of Irish film and has played an important part in Ireland's cultural landscape. Filmbase has always been a place of development and nurturing for Irish filmmaking talent, and has provided a launch-pad for the careers of many creatives now working in the sector. We are incredibly sad to learn of today's news.
"I would like to sincerely thank Alan (Fitzpatrick) and the team at Filmbase for their unfaltering dedication to filmmaking over the years, and for leaving behind a rich legacy of creative empowerment and support for Irish film."