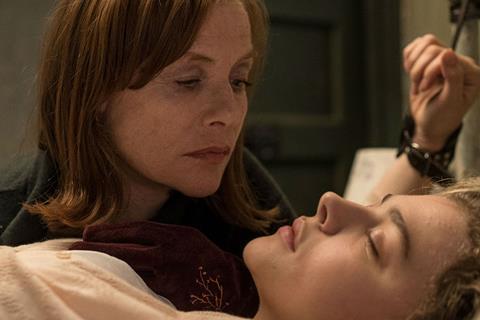 Focus Features has landed the first on-site deal at TIFF, acquiring North America, Australia and New Zealand, and China on Neil Jordan's psychological thriller Greta starring Isabelle Huppert and Chloe Grace Moretz.
Bidding went on through the night with Netflix among interested parties understood to have made an offer, before the deal finally closed on Saturday morning.
Greta premiered in Special Presentations on Thursday and Endeavor Content and CAA Media Finance represented North American rights while Sierra/Affinity handled international.
Jordan wrote and directed the story from Sidney Kimmel Entertainment, Lawrence Bender Productions, and Metropolitan Films about a young woman in New York who befriends a lonely widow, only to find herself falling into a sinister relationship.
Sydney Kimmel and John Penotti – riding high on the box office success of Crazy Rich Asians – produced with James Flynn, Lawrence Bender, and Karen Richards.
Universal picked UK rights to Greta before the festival.