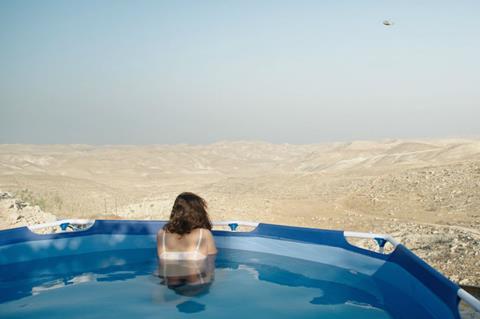 Docaviv, the Tel Aviv International Documentary Film Festival, has announced the line-up of its 20th edition from May 17 to 26.
Fifteen documentaries will screen in the Israeli Competition, including the world premiere of Tali Shemesh and Asaf Sudr's The Candidate which follows politician Moshe Kahlon on his path to a ministerial office in 2015.
There are a further eight world premieres including Tal Hake's Dudu Tassa & The Kuwaitis, about an Arab-Israeli band as they support Radiohead on its US tour.
Also screening in competition is the Israeli premiere of Iris Zaki's Settler (known internationally as Unsettling) in which the director records conversations with locals in the West Bank settlement of Tekoa. It recently made its world premiere at CPH:DOX.
The Israeli Competition winner will receive the Howard Gilman Award of NIS 70,000 ($20,000). Further Festival awards include the mayor's award for best debut film and the honourable mention prize.
Further strands at Docaviv are the Depth of Field Competition for boundary-pushing documentaries, and the Student Film Competition, featuring six films by students from Israel's leading film schools.
Founder of Docaviv Ilana Tzur has also created a slate of films from the festival's early years to commemorate the 20th edition. It will include David Ofek's No.17, the winner of the Israeli Competition in the fifth year.
The festival will screen 120 documentaries in total at venues including Tel Aviv Cinematheque, Port, Habima Square and Bialik Square.